White Paper seems like a word that was invented by crypto enthusiasts, but it has been around for almost 100 years. It was introduced by the British government and was used to inform the public about key government decisions. The British government colour-coded reports to indicate who could access them, with white indicating a document that was available to the public.
It has however evolved into a marketing tool for persuading and influencing decision-makers in many industries-including the NFT community. Although they serve a marketing purpose, they are usually not extremely sales-oriented, instead, they serve as an authoritative guide on the project.
Sandbox, Decentraland (Mana), and Mutant Punks are some of the more prominent NFT projects with existing whitepapers.
See also: How to write an NFT paper
Why are NFT white papers important?
Every day, someone on Twitter announces a new NFT project that they want people to buy, and if they are lucky, people notice them.
Standing out in such a market is tough, and as such, you need to employ every possible marketing tool at your disposal, including white papers.
You definitely stand a better chance of selling your product when people have more insight about it, and a whitepaper is a great tool for bridging that gap and building awareness, especially if it is done properly.
The information contained in a white paper helps potential buyers better understand a project and persuades them to take the next step of buying. Your white paper can also be used as a referral for other buyers.
Any NFT project worth its weight in gold would strive to ensure that it has a whitepaper that gives customers all the information they need.
See also: How To Create An Online Course PDF
What should you consider when writing an NFT White paper?
There are different ways in which NFT white papers can be written, but the most common ways are:
Benefits Case Study – This is a detailed case study on the benefits an NFT project offers a buyer.
Technical – This white paper details the technical aspects of the project.
Hybrid – This addresses both the benefits of the project and the technical aspects involved in the project.
Whichever way you choose to go, here are some important factors to consider when writing an NFT white paper:
1. Who Is Your Target Audience?
When writing any white paper, the audience is a very important factor to consider. It is important to have a target persona in mind as this informs the tone and the kind of details you will include in the white paper.
Consider the British government: their target audience was the British public, therefore they wrote white papers in a way that the average British citizen could understand.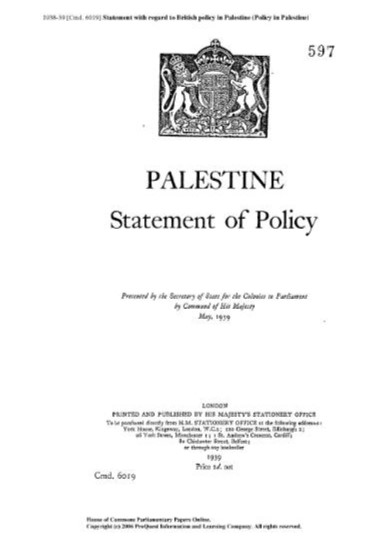 A British white paper from 1939

2. Have you chosen the right documentation tool?
First impression matters and you will be judged by whatever documentation tool you use for your NFT white paper. A large number of white papers are in Word or Powerpoint format, or they are based on a pre-existing NFT template.
Whatever format you choose, you need to pay close attention to how it's laid out, the colours, and font used, and the overall visual design. You don't want it to look boring or unprofessional.
Some writers go as far as hiring designers to design a white paper.
3. Graphic and media elements
Pictures and graphic icons are also important elements you need to pay attention to when creating an NFT white paper. Don't use free stock images and icons that seem unrelated to the document.
If you are including pictures of team members, which is fairly normal practice, ensure they look as professional as possible because that builds trust. You don't have to go out for a professional shoot for this; you can just ask team members for pictures where they look professional.
4. Does it come across like an expert wrote it?
If something is written by an expert, it shows. Before writing an NFT whitepaper, you want to ensure that you have extensive knowledge of the NFT project. You don't want to sound like you don't know what you are doing; that doesn't inspire trust in anyone.
5. Does it actually solve a problem?
Don't simply write an NFT white paper because you think it'll help you advertise your creation. Instead, write a white paper that addresses a problem. Did you start an NFT project to help an artist become less marginalized? Then state it explicitly.
Whatever the problem is, ensure that it is one that speaks to the pain points of your target audience.
What should a white paper contain?
According to Michael Stelzner, author of "Writing White Papers", a white paper should contain the following things:
The problem or challenge that you are trying to solve for the reader. This allows you to grab their attention easily.
Make sure you explain the problem you are trying to solve in a way that resonates with the reader and in very simple terms.
Enough statistics, diagrams, and facts that support the points made in the paper.
Simple words can't give your white paper the authority that statistics and supporting facts can. Make sure to add them when necessary and as much as you can.
A solution that convincingly solves the problem presented in the white paper.
Specify the solution or benefit that your project presents. If you are giving people access to art they can flip for more returns, state that as simply as you can.
A section for team members trying to solve the problem.
Including the profiles of team members working on the project helps increase confidence in the project and interest. Especially if you have a team member that is a well-known name in the NFT community.
The value of the project.
You will need to give a breakdown of the price and value of the project, how many tokens are available, and how many you intend to sell. Another important detail to include is where it is being minted.
Terms and conditions of the project
This section should include your terms and conditions or a link to a website where they can find the terms and conditions.
Make sure to have a project roadmap or timeline that explains to your investors when your token will be available to buyers, and when you plan to launch new versions, if applicable.
Now to the subject of hosting your white paper.
If you have gone through all that stress of creating a white paper and doing it right, then you need a place to host it.
Why?
Because you want prospective buyers to find it. You can't exactly create a white paper and leave it on your computer. It defeats the entire purpose of creating it in the first place.
Finding the perfect host for your white paper ensures that you never have to worry about things like security, reliable customer support, load speed and price.
Why is Tiiny.Host the perfect place to host your NFT white paper?
Speed
Tiiny Host offers you fast loading times that can outperform any of its competitors at an affordable cost.
Security
The last thing you want for your white paper is attackers intercepting, ambushing, imitating or attacking your hosting site. Tiiny Host's static hosting offers phenomenal security credentials that ensure that your white paper site isn't exposed anytime someone visits it.
Customer Support
Our customer support mantra is "human first". This ensures you don't get frustrated trying to relay your problems to an AI machine or chatbot.
Price
Tiiny Host has a pricing framework that is perfect for both budding and established NFT artists. It is probably one of the cheapest you will find.
See also: How to export Webflow code to HTML and host it on Tiiny Host
How Do You Host Your NFT White paper on Tiiny Host?
With Tiiny Host, hosting an NFT white paper is so easy, and you can do it in 6 simple steps.
Convert your NFT whitepaper to a PDF file.
Head over toTiiny Host.
Now drag and drop the PDF file into the area tagged "drag and drop zip or single file here".
Type in the name you want to appear as your URL for your white paper and a valid email address.
Click "Upload".
Verify your email address.
And just like that, your NFT white paper is now live.
See Also: How to Host a Website
Wrapping Up
In a world where 250,000 people trade NFTs each month, we understand the need for NFT artists to get noticed, and that's why we have provided the perfect home for them to try out here.