Businesses battling it out to establish a digital presence must set aside large budgets to get online. However, what if there was an easier and more effective way to establish your presence online?
Yes! You can achieve this feat by building and hosting a static HTML website. But what is an HTML website? And what benefits does it offer? How does one host a static website?
If you are struggling with these questions and more, here is your ultimate guide on hosting an HTML page for free!
What Exactly Is "Hosting"?
Web hosting is essentially publishing the website for others to see.
You can think of it as reserving a spot on the internet by renting some space on servers. Web hosting service providers assign a domain name, allowing Internet servers to identify your website and redirect the traffic towards this location. Depending on the website's nature and the resources involved, the web hosting service provider will charge you accordingly.
However, when you have a static website, you get the opportunity to host your HTML file for free.
Choosing a Web Host: How to Do it Like a Pro!
Now that you understand the concept of hosting, it is time to choose a web host. With the n-number of options available, making this choice can be quite overwhelming.
However, here are a few features that can help filter in some great prospects:
Uptime Guarantee
How would you feel if you were to visit someone at their home only to find them gone and the house locked? A website in downtime is much like this scenario - disappointing.
As a webmaster, you need to ensure that your website is available 24 hours, 7 days a week, and 365 days a year. And to ensure this, you need a hosting service provider that offers an uptime guarantee of at least 99.5%, if not more. This uptime guarantee should stand true even in situations when your website may experience unprecedented traffic.
Redundancy
Even if small websites go offline due to hosting issues, they are highly resilient and bounce back without a hitch. However, a website that heavily relies on traffic for revenue generation will lose money for every second spent offline. In such cases, hosting service providers who offer "redundancy" shell out compensation in case of outages arising out of issues at their end.
Bandwidth Offering
Bandwidth is essentially the quantification of the traffic or data that can pass through the website and over a network connection. Upon estimating your bandwidth requirements, you would be in a better position to understand your hosting requirements. For instance, if your website is loaded with rich media, you would need greater storage than a basic website. This requirement also increases in proportion to your traffic.
Hosting service providers often have various plans to accommodate different requirements. Find someone that fits your budget while meeting your needs.
Scalability
The settings or resource requirements you would need at the launch of your website are not set in stone. As your website starts to grow and gains traction, you will have to stay a step ahead to allow it to develop further. Hosting services must offer flexible plans and services to match up with your growth rate. Plus, the ability to upgrade should ideally come at no additional cost!
Accessibility
A user-friendly and integrated dashboard makes it easier for administrators to access all website and server hosting settings. As of date, cPanel is the benchmark of industry standards for control panels. It allows users to modify settings, manage database or email accounts, and achieve much more! Conversely, the lack of a control panel would mean that you would have to look after all the technical aspects.
Customer Service
From understanding the web hosting process to addressing any pressing issue, such as downtime, you may need professional support at every step of the way. And hence, choosing a web hosting service provider that offers robust customer support 24x7x365 and over multiple channels will be your best bet at staying on top of your game.
4 Easy Steps to Host Your HTML Website for Free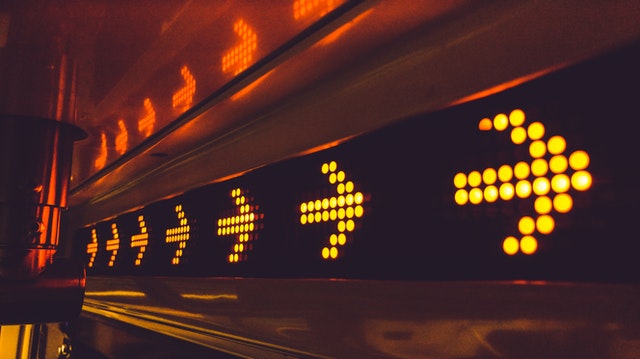 While there are several site-hosting options, if you wish to host your HTML file for free, then head over to tiiny.host to get started. It is your one-stop location to get your website up in no time.
Once you are at tiiny.host, follow the steps given below for free HTML hosting:
Step 1: Decide on a Domain/Subdomain
Your subdomain is the identity of your website. Hence, you should pay special attention while deciding the subdomain. Aim for a unique name that also reflects your brand statement, mission, or vision. A unique subdomain/domain name will allow your patrons to locate your website easily.
Step 2: Upload the .zip or HTML file
Next, you need to upload your .zip or HTML files.
For free static HTML hosting, start by downloading an existing HTML theme and customizing it using Visual Basic tools. The tiiny.host website contains a library of HTML templates for you to choose from, so pick one that matches your brand. Save the customized files in an HTML or .zip format.
Click on the "Upload File" button and navigate to the file location and open it. Alternatively, you can drag and drop the files directly onto the site.
Step 3: Launch the HTML Page
Once the .zip and HTML files are uploaded, all you need to do is launch the static website by clicking on the "Launch" button.
Yes! It is that easy!
The tiiny.host website will only take a few seconds to populate the final result right in front of you.
The website lasts on the tiiny.host servers for about seven days. You can share the link directly through mail or other channels.
Step 4: Complete Registration
In case you wish to extract more services from tiiny.host, you can complete registration. After successful registration, you can lock your website and prevent it from being overwritten for seven days.
The 'Pro mode' of tiiny.host allows you to keep your website live over the tiiny.host servers forever. It is an excellent way to publish your official static websites.
Apart from the functionalities mentioned above, tiiny.host also allows users to update and refresh their website content depending on the feedback.
Parting Thoughts
Why go out of your way to host your HTML websites? With the above guide, you can easily host free HTML pages and get your website online in less than 30 seconds!
You only need the basic technical knowledge to modify HTML files, and nothing more. tiiny.host takes care of hosting's remaining pains, such as server maintenance, bandwidth management, etc. With lightning-fast and quick loading websites, your business site can quickly scale up the SEO ladder and come out on top.
tiiny.host makes web hosting easier than some of the widely popular hosting providers, such as Amazon Web Services, Microsoft Azure, Google Cloud Static, etc. And most importantly, it is free to host HTML files, making it ideal for small, mom-and-pop businesses and large conglomerates.
Impressed? Upload Your Website Now!