If you're reading this, it likely means you've heard about the benefits of creating an online course and decided to try it. Maybe you've already created an online course (or 2) and are wondering if there are any areas you can improve upon. Or you've heard about how much money some of the big names in the e-learning industry are making and want a piece of that pie.
Well, you've come to the right place. I'm going to be telling you how to make an awesome PDF for creating your next online course.
Related: Already have a course you need to host? Check out this guide and get it live in 30 seconds.
Why create an e-learning course using PDFs?
PDFs are one of the most commonly used and versatile document formats in use today. What do Adobe InDesign, Captivate, Articulate 360, Microsoft Powerpoint and Microsoft Word all have in common?
They all export to PDF!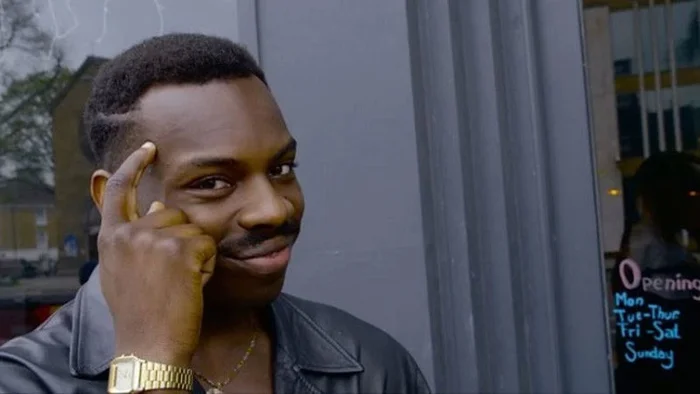 That means that every major learning management system, design program and word processor that you'd use to create an awesome e-learning course have a file type in common.
Need more convincing?
How about the fact that PDFs are so versatile that they can either be printed on paper or viewed on computers, tablets, and mobile devices? How about the fact that you can easily search, copy and paste text within a PDF? Or that they support interactive functionality?
But let's forget about the creation phase for a second and turn our attention to distribution and user experience. Ah, well the humble PDF remains our champion of choice. The file type is so ubiquitous and adaptable that it's nigh on impossible to find a hosting service or browser that doesn't support PDF functionality.
Yep, when it comes to creating content, our good friend the PDF is extremely difficult to beat.
Types of PDFs for E-Learning Courses
PDFs actually come in numerous forms and there are several types available for e-learning courses:
Master PDF: A master PDF contains all the course information in one document so you can print it out as a book or booklet. This document is not intended for viewing online or downloading onto mobile devices; instead, it should be printed in hard copy form. The master PDF contains both text and images. This document is helpful if you want to distribute hard copies of your course material to students, such as an instruction manual that includes both course notes and exercises and references to additional resources such as websites or video clips.
These can be a great addition or upsell to any online course.
Print Version: This is the complete version of your course that you would use if you needed to print it out. It includes all of the pages, images, and videos. This file type is large and not recommended for online viewing.
Interactive Version: This interactive version of your course allows students to click on items to access additional information or take quizzes. The best part? This file type can be used online by anyone with a browser and does not require Adobe Acrobat Reader software installed on their computer.
PDF Course Essentials
Tools like Articulate360 and Tiiny Host have made it easy to rapidly create an online course, host it and deliver it to your audience. You're probably raring to go and hovering over a new tab as you read this.
Well, just hold up for a second there, chief. It's worth bearing in mind that not every course is created equal and your audience is likely to be very discerning (and unhappy) when it comes to subpar content. As an instructional designer you should be concerned with quality as opposed to quantity when creating your online PDF course.
With that in mind, there are a few points that merit your attention when designing and creating your online course PDF to differentiate it from the crowd.
Checklists are your friends
A video transcript is a small but meaningful touch
Help your students track their data
Workbooks are not a dirty word
Offer presentations as a download
Let's explore each of these in a little more detail and explain why they're so important.
Why should you create an online course PDF checklist?
Still hovering over that new tab?
It's completely understandable. If you're a first-time instructional designer, then it can be tempting to launch the product and let it go. Hell, even professionals feel the pull of possibilities.
But be careful young padawan. That siren song has sunk many a ship.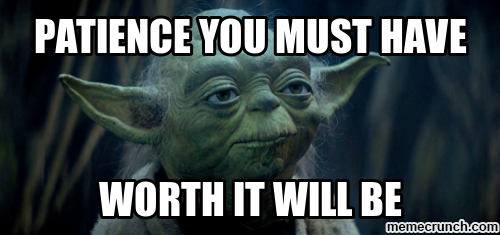 A false start can be eminently worse than a delayed start. Your customers don't have time to wait for you to get the details right. They want instant access to your course, and they want answers to their questions right away.
Here are 5 reasons why creating an online course PDF checklist is so important:
It prevents mistakes during the launch process.
It makes sure your content is organised in a logical way.
It helps you create a quality product that will sell well.
It reduces customer support costs (and improves customer satisfaction).
It makes sure all of your partners are on board.
Why create an online course PDF transcript of your video lessons?
Part of the beauty of an online course PDF is that you can access it anywhere and anytime. Creating PDF transcripts of your videos may feel like a time consuming exercise but they allow students to read through the course content on their own time, at their own pace, and without having to rely on the audio on the video.
Still feel like that's not important?
Your students primary language may not be the same as yours. E-learning is a truly global enterprise and transcripts help students who have trouble with English or who have limited reading skills.
To provide a backup plan for students who don't have access to broadband internet speeds or reliable internet connections. Many students live in rural areas where broadband speeds are slow or unreliable, making streaming video difficult or impossible. In these cases, it's helpful for them to be able to read through all of the material even if they aren't able to watch all of the videos in real-time.
To allow students with disabilities access to your course materials. Online courses often include audio narration or text description (text-to-speech) that helps visually-impaired users navigate through content like images, charts, and graphs better than other media formats.
Why create data tracking sheets as a supportive online course PDF?
Data is powerful. Learning is a wonderful thing, but most people also want to see the fruits of their labour and data tracking sheets are a means of graphically representing the progress your students are making. You can easily share these files with your students and they form a powerful part of your communications with students by sending them emails or posting them in a class forum.
Data tracking sheets aren't just helpful for students though. Tutors can leverage these records of student achievements to track failing members of their class and intervene at an early stage. Similarly, instructional designers can mine the resulting data to hone their course creation skills and enhance the educational experience.
Why create workbooks as part of your online course PDF support system?
Workbooks are a great supplement to any course, but they can also be part of an overall PDF support system.
They're an excellent way of allowing your students to interact with the course material outside of class time. They also reinforce concepts covered in class or help with problem areas that may need extra attention. Having a handy resource you can turn to and use for extra practice problems or assessments is extremely reassuring for many students as people tend to have slightly different learning profiles.
Why create presentation slides as part of your online course PDF support system?
Folks tend to overlook slides' potential as organisation powerhouses, instead choosing to focus on their design potential.
That's fine, far be it from us to disagree with the hallowed slide as a design vehicle. However, that overlooks their status as a means of organising your content. After all, don't forget that slides run in a predetermined order and are therefore an engaging means of ensuring a student follows a set path that's extremely easy to understand.
Second, it allows students to review the material in different ways. Some students prefer to read through a list of bullet points; others prefer to see them on a slide with accompanying images.
How Much Does It Cost To Create An Online Course?
Honestly, you're going to hate our answer.
It depends.
Told you.
There are so many factors that come into play when designing an online course that answering this question truly is a minefield though!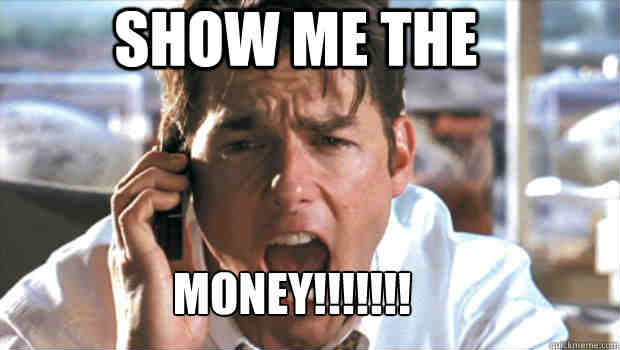 You could technically create an online course for free. It would be rather difficult and somewhat basic but you could definitely do it.
Or you could spend upwards of $10,000 crafting the course of your dreams. Hell, you could even go further if you choose to throw in professionally designed and shot content. The sky truly is the limit.
If you're looking to spend somewhere between zilch and $10,000 then you're probably in the majority. It's normal to be concerned about rising production costs so there are a few areas worth paying attention to that can quickly spiral out of control:
The LMS

Choose your LMS wisely! There's a world of difference between them and they're generally specialised for certain industries.

Design

It can be tempting to hire a designer and go all in on the look of your course. It's a trap that many have fallen into. After all, you care about how things look, so shouldn't everyone else?
Well, no actually. Don't misunderstand us, your course still has to look good and communicate a sense of investment and care, But there's a difference between professional and ludicrous.
If your title page looks like Liberace's wedding invitation then you've gone too far (and likely spent too much).

Hosting Provider

Hosting your course can be a nightmare (not to mention extremely costly) if you get it wrong. Tread carefully here as upswells abound at every turn when it comes to hosting providers.

Distribution

Beginner instructional designers are a marketers dream. You'll be paying through the nose for adspace if you're not careful and they'll likely have your socks and shoes too. Really think about your distribution channels before you create your course.
How Long Does It Take To Create An Online Course?
See above for "it depends".
Once again, some course creators have been known to go from flash to bang in a few hours whereas others can take months or even years.
In many ways it depends entirely on what your course focuses on. If it's focused around a temporal craze then you really can't afford to spend a decade crafting the greatest course known to man (or Udemy).
On the other hand. Marketing yourself as the greatest piano tutor since Beethoven is difficult to do with a course held together with bootlaces and gaffer tape.
Remember, the best instructional designers focus on their students. Your job is to produce a course that is going to engage your audience and propel their learning journey in the most enjoyable way possible.
You should be excited about learning, and instil excitement in your students in turn. Passion goes a long way in this game.
How to quickly publish your e-learning course as PDF?
So what if you take all of our advice and now find yourself in possession of a PDF course that you're ready to share with the masses? Perhaps you even have an Articulate360 course that you'd like to republish as a PDF now that you've heard how awesome they are.
Well, fortunately, there's a way that you can publish your course in less than 30 seconds using Tiiny Host.
Related: Articulate user? We've got an entire guide on how to quickly export your course and host it in 30 seconds.
If your course is already in PDF formate then just follow these 4 simple steps:
Download your PDF
Zip up your course files.
Go to tiiny.host and drag and drop your zipped course.
Verify your email address and voila! Your course is now live to the world!
The PDF. Small, But Mighty.
So, hopefully, after reading this tutorial, you are one step closer to being able to create a gorgeous, print-ready PDF for your course. Along the way, we've also hopefully given you a few more angles from which to approach your design and trial some new methods to engage your audience.
Related: Need a learning management system? Check out our ultimate guide.