If you're anything like me, then you know how annoying it is to scour the web looking for a good PDF host— the ability to upload a pdf file and have it available online is incredibly useful.
The market is saturated with thousands of PDF hosting platforms, each offering their own features and benefits. The most important thing however, is to find a service that offers fast download speeds, security, good customer support, and low prices. And if you get these services for free from any of these hosting providers, that might just be the best thing since sliced bread.
Smallpdf and Yimpu are two of the most popular tools with free versions, used globally to convert documents in a bid to get them ready for sharing. Both have marketed themselves as the leading available tools to solve the challenges with PDF hosting. However, with these two tools being so popular, it is worthwhile looking at the features that they offer and then comparing them side-by-side.
See also: Scribd Vs Issuu: Which is a better PDF host?
What is SmallPDF?
Smallpdf is an incredibly simple online service that allows you to compress, convert and edit PDF files online. Founded in 2013 as a single tool to help people compress their PDFs, it has since grown to offer a lot more PDF tools such as e-signatures, PDF scanner, protect PDF, unlock PDF, PDF to JPG, etc.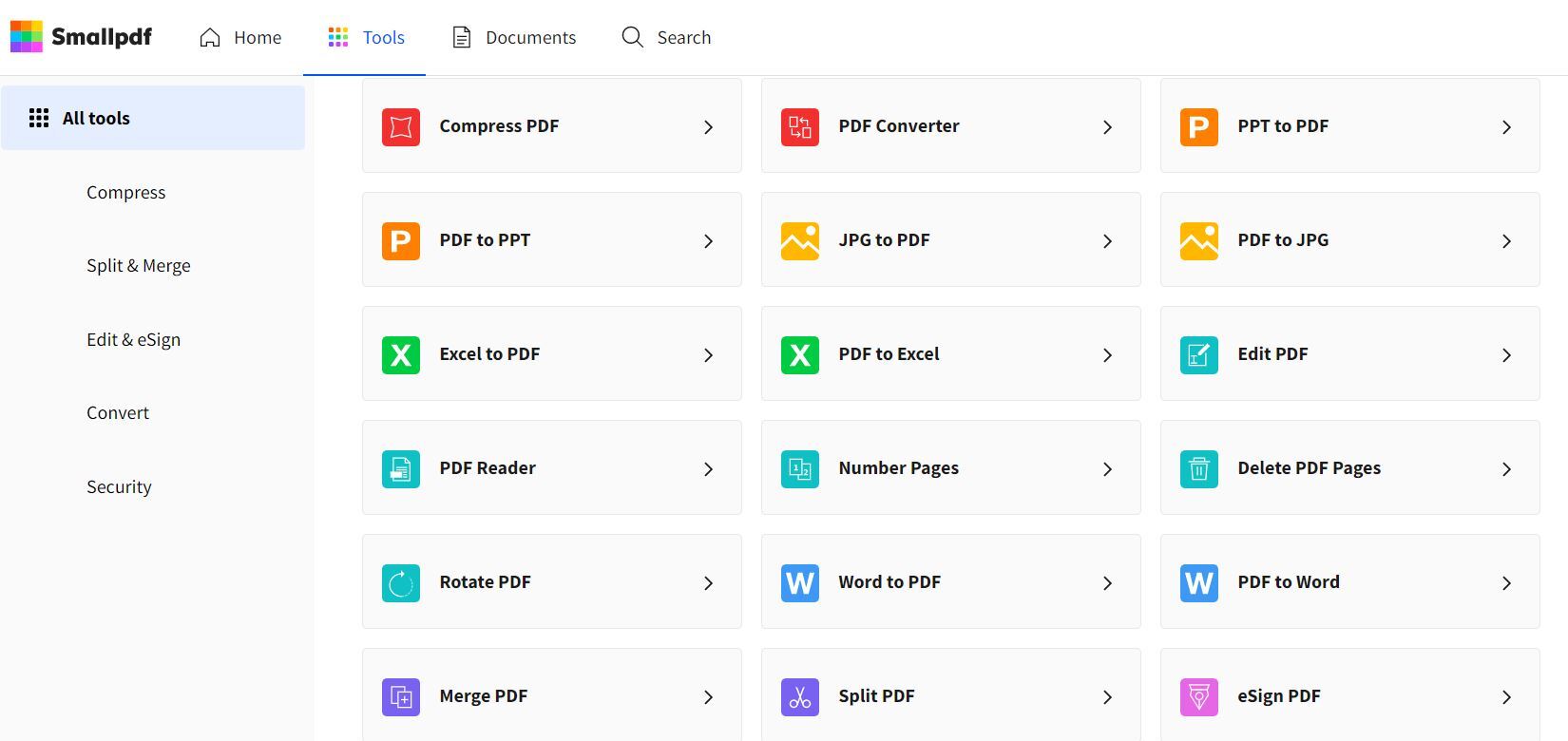 It is the largest Swiss website, available in 24 languages, and partners with a number of companies, including Chrome Extension, Google Workspace and Dropbox.
SmallPDF interfaces with a variety of common browsers on any device to provide PDF utilities without asking users to create an account. They also have the Smallpdf Mobile App and Desktop App for Windows for secure offline document processing. It can also work with Microsoft Office to offer more PDF capabilities.
With the Smallpdf free plan, you can process up to 2 documents per day and also have access to about 21 PDF tools. However, there are paid plans which offer more juicy features.
What is Yumpu?
If you are a writer, you are likely familiar with Yumpu. It is a web-based platform that helps you upload your documents, magazines, articles, flyers and books in PDF format and make them available to your readers.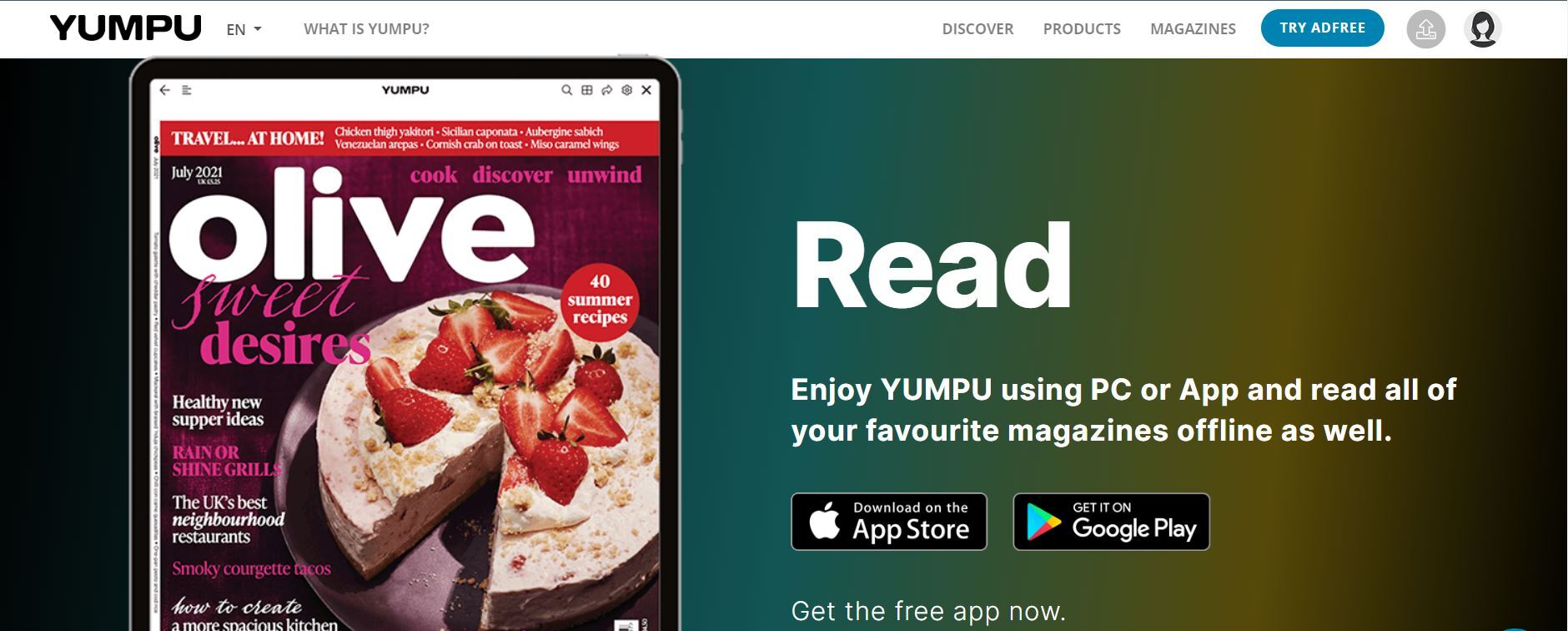 The best part? You can convert your PDF file to a flipbook, and you don't need to be an IT whiz to achieve this. Simply click the upload button and check a few items. You may now copy and paste the HTML code. It's that easy!
Yumpu offers a variety of services to help authors promote their books and get more readers. The company also provides an opportunity for authors to monetize their work through various income-generating strategies such as paid downloads and advertising revenue-sharing programs.
Every uploaded PDF can have a maximum size of 600 MB and can contain up to 2500 pages. Free users can only upload 3 magazines in total.
The free service is not without limitations. A lot of adverts and the limited search engine which occasionally returns erratic results top this list.
The Simplest Alternative - Tiiny Host
PDF hosting just got super easy! If you're looking for an extremely simple way to store and share documents online, this is a great option!
Host pdf files on Tiiny Host with these easy steps:
Navigate to Tiiny.Host.
Drag & drop a PDF file containing your site.
Enter a link name (optional) and click Upload.
Piece of cake right?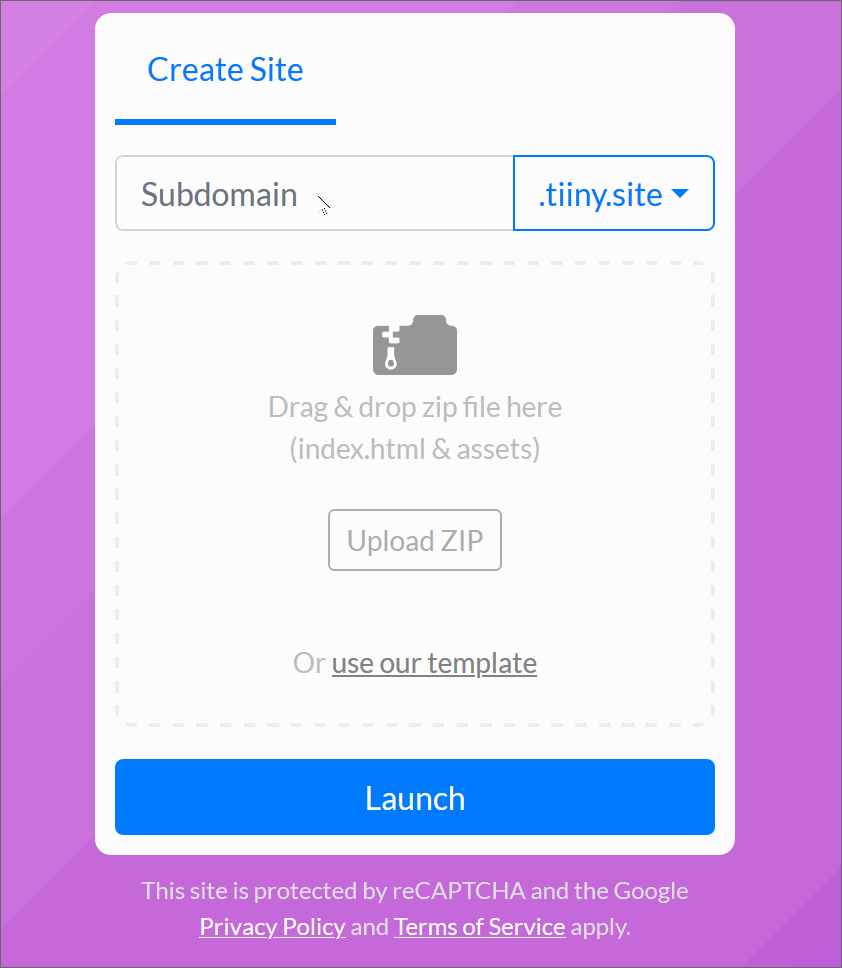 It even gets better- there are no ads! That means that you don't have to worry about annoying pop-ups or anything like that. All you see are your documents being displayed in full screen which really looks great.
Tiiny Host also provides some extra features like a built-in search engine and shareable links that make it easy for people to find your files.
See also: Best Scribd Alternatives for PDF Hosting
Smallpdf vs Yumpu
A lot has been written about both. It's time we look at them with a more critical eye and see how they really stack up against each other.
Let's take a look at some of the features they both offer and figure out how to choose between them.
Ease of use
SmallPDF
SmallPDF is available online, so the user may not need to download any software. It can compress heavy files quickly and has an intuitive interface that makes it easy for anyone to use.
To compress your PDF files for example, simply upload them, enter the desired output size, and click the "Compress" button. The compressed file will then be available for download on their website. The compression ratio depends on several factors such as file size and the resolution of images in your PDF documents.

You do not need an account or registration to use this service, and you can import files straight from your PC, Dropbox, or Google Drive. It is also compatible with Windows, Linux, and Mac devices.
Yumpu
Yumpu comes with a lot of simplicity and flexibility. The biggest benefit of Yumpu is that you can create an ebook in 2 minutes without any technical knowledge.
Simply upload your assets to the PDF flipbook creator, which will turn them into a stunning PDF flipbook html5. The PDF flipbook program provides an easy and quick way to create online catalogs.
You can also define links to a website or an online store in the file. Your viewers may read your published material immediately using their PDF flipbook viewer, with no annoying loading periods. Also, with the help of the Embed Wizard, you can easily embed your PDF flipbook or ePaper on your own website or blog.

Yumpu offers all the features you would expect from this kind of platform and has a lot of tutorials and help documentation that can get you up and running in no time.
Yumpu is optimized for mobile and is very easy to navigate. This means you can create flipbooks that look good on smartphones.
Customer Support
SmallPDF
The Smallpdf support team works around the clock to ensure their users have the support they need. They try to jump on problems almost immediately. However, those with the Team accounts are usually given priority whenever they have questions or need help.
Support-related tickets have also been drastically reduced because of the optimized Kbase for search engines to help users find solutions themselves.
They also provide support on social media. Their Facebook and Twitter accounts have been integrated into Freshdeck to make this process seamless. All support-related messages, tweets, and mentions are automatically turned into tickets and are promptly answered, solved and archived via Freshdesk.
Yumpu
Yumpu provides customer support for all users through the help center. These are available on the website and in the app itself. Here you can find answers to basic questions, read the latest articles and guides, and contact them if you have any questions or trouble with your account.
Yumpu also offers customer service via email. You can send an email to support@yumpu.com and a representative will usually respond within 24 hours. They also have a link where you can monitor the condition of their servers in case of upload or creation issues. You can also request support on social media.
Affordability
SmallPDF
Smallpdf offers a wide range of subscription plans to meet the needs of all their customers:
The free plan is available on both the website and the mobile app and allows you to compress files up to 5GB. You also have access to 20 other small pdf tools and can process up to 2 documents per day.
The pro plan gives a single user access to features such as: strong compression, scanned PDFs to Word conversion, digital seal protection on signatures, unlimited document processing, desktop applications, file storage, and no advertisement. A free trial is available for 7 days, after which you will be charged USD $9/month per user or USD $108/year per user. You can cancel at any time, but there are no refunds once the trial period is over.
The team plan gives 2-14 the same exclusive access as the pro plan at an optimized cost. In addition to the features of the pro plan, you can enjoy flexible billing management, volume discount pricing, and priority customer support. This plan costs USD $7/month per user or USD $84/year per user and also offers a 7-day free trial.
The business plan, as the name suggests, was designed for businesses. It allows over 15 users access to all the features of the team plan as well as a personalized onboarding program, custom contract, dedicated customer success manager, and flexible payment options customized for your business.
Yumpu
Yumpu offers a free plan that you may take advantage of. With the free plan, also referred to as "solution for hobby publishers", you can upload up to 3 magazines and embed them on your own website or blogs. What I love the most about this is the fact that the number of pages is also unlimited. A major drawback however, is that you get to see a lot of unsolicited ads.
Enjoy an ad-free experience and even more features like 5 magazine uploads daily, magazine statistics, and search engine indexing, amongst others, when you sign up for the adfree plan. This plan costs USD $19.95 per month.
The WEBKiosk, which was designed for small and medium businesses, costs USD $85.50 per month and allows up to 100 magazines. You also get a WEBKiosk for your magazine and your own subdomain.
For businesses with demanding needs, the APPKiosk has got you covered. In addition to an unlimited number of magazines, you can create android and iOS apps for your magazines. You also enjoy high-speed rendering, and real-time updates. This plan goes for USD $219.50 per month.
The ProKiosk is the highest plan offered by Yumpu. It is robust and has customized pricing. In this plan, you can preview readings, enjoy personal points of contact, get an app, and enjoy all the features available in APPKiosk.
Security
SmallPDF
Smallpdf uses a 256-bit TLS encryption for secure information transfer. This means they encrypt the data you send to their website so no outsider can see it.
Also, nobody has access to your files, and your privacy is assured. Whatever file you process on their website gets deleted from their server after one hour.
They also have their servers secured and safe in Ireland, thus falling under the data laws of the EU, and are ISO 27001 certified, GDPR, CCPA, and eIDAS compliant.
Yumpu
Like smallpdf, Yumpu also uses HTTPS to transmit data in a safe way. You can also secure your magazine with a password if you have a paid subscription.
Yumpu also allows you to flag inappropriate epapers, which will be reviewed by their team and removed if inappropriate or in violation of your copyright.
They are also compliant with the General Data Protection Regulation (GDPR) and the Swiss Federal Data Protection Act (DSG), which doesn't allow them to give out any data of any existing user.
SmallPDF Vs Yumpu: Which Is a Better PDF Host?
In the end though, each of these tools was not exactly created for the same purpose and they each have their own peculiar advantages and disadvantages. It really comes down to what you're looking for out of a PDF hosting solution. Both SmallPDF and Yumpu are good choices for hosting your pdfs online.
If you're doing an interactive pdf or something with a lot of interaction on the page, Yumpu might be a better fit. Its flipbook feature also makes it second to none as it gives the feel of actually reading a real book instead of scrolling down. Yumpu offers a whole suite of publishing tools that SmallPDF doesn't- themes, forms, flipbook, embed wizard, etc.
If you are looking to simply host or edit your documents and move on, SmallPDF is probably the better option, and the free version offers so many features already.
Wrapping Up!
As far as functionality is concerned, SmallPDF and Yumpu check off all the boxes and offer free versions.
However, having a great Yumpu experience comes at a hefty price of USD $19.95 per month, but it offers high quality eBook conversion and formatting services which is totally worth it. And if you want to get your eBooks in front of a huge online audience, the site's wide range of distribution channels may be just the thing for you.
But if you're looking for a fast, budget-friendly alternative to these industry giants to host your PDFs, check out Tiiny.host for a great balance of features and pricing.