How to convert pesky INDD files to user friendly PDFs
InDesign is a great program, but INDD files absolutely suck when it comes to integration with other apps. That means you're going to have to convert them to PDF if you want to do anything other than view and edit them in InDesign.
Fortunately, there are a number of ways to convert an .INDD file to a PDF whether you have InDesign or not.
How To Convert An INDD To PDF With InDesign
Fortunately, we already covered this one comprehensively for you here: how to save, export and share your InDesign file as a PDF.
We've included a quick step by step below though because we're not bad people.
To share your PDF online try tiiny.host
- the simplest way to host your content on the PDF. Just export your content to HTML and drag & drop your pdf to upload it online.
Step 1: Ensure that you've packaged your design before exporting it.
Click "File" in the top left corner.
Click "Package" from the drop down menu and a pop-up window will appear.
Name the package, choose the save location and adjust the settings in the option window if you need to.
Click "Package".
Click "OK" and you're done! Your design is packaged and ready to convert to PDF.
Step 2: Export your INDD package as a PDF
1 - Click "File" in the top left corner.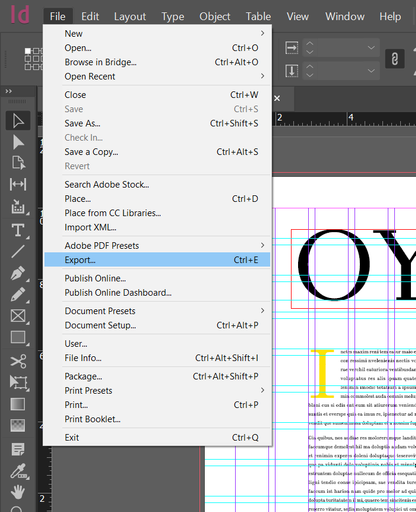 2 - "Choose "Export" from the drop down menu and the "Export" pop-up will appear.
3 - Name your file and choose "Adobe PDF (Interactive)" for Digital publishing and "Adobe PDF (Print)" for traditional publishing.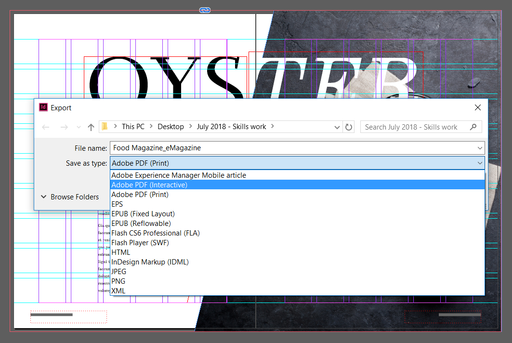 4 - Change any options you choose in the "Export To Interactive PDF" pop-up.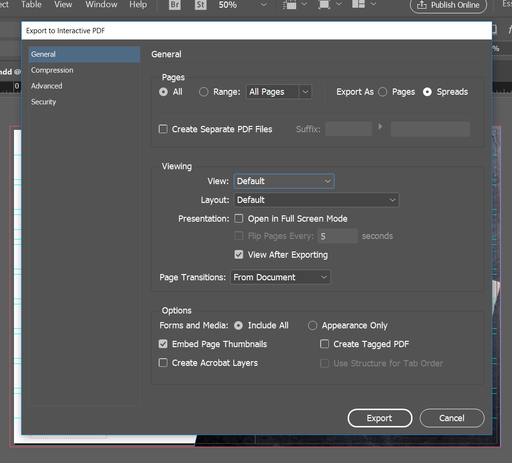 5 - Click "Save".
And voila! You now have a PDF of your amazing design that you can upload and share with your audience.
How To Convert An INDD To PDF Without InDesign
InDesign may be a great program but it's also expensive. This is compounded by the fact that INDD files are also extremely restrictive (it's ALMOST like Adobe PURPOSELY restricted functionality outside of their application ecosystem hmmm).
There aren't really any completely free online tools to convert INDD files to PDF. They all require you to save the INDD file in a different format, which means you need to actually be able to open the INDD file.
So What do you do if someone's sent you an INDD file and you don't have InDesign (other than panic)?
Well, never fear. We can actually leverage Adobe's own free trial to convert INDD files to PDF. Just follow these steps for a free way to convert INDD files to PDF:
Step 1: Download The Adobe Acrobat Free Trial
There's no way around this one. You have to install an application capable of actually opening the INDD file and that leaves you at the mercy of Adobe or Quarkxpress. There are lesser known alternatives and free online options, but they lack the functionality to directly convert an INDD file. This means you need an intermediary application, which leads us full circle back to either Adobe or Quarkxpress.
Adobe Acrobat is the better known and easier application to download so that's the one we'll go with.
Step 2: Convert Your INDD To PDF Using Adobe Acrobat Free Trial
Open Adobe Acrobat and click "Tools" from the top menu.
Choose "Create PDF" from the drop down menu and a pop-up will appear.
Select "Single File" or "Multiple Files" and drag and drop your INDD file(s) to the window.
The conversion will automatically start and notify you when it's completed.
Save your newly minted PDF.
And that's it! You now have a PDF version of your design that's easy to upload and share.
How do I upload and share my PDF design with clients?
Converting your INDD to a PDF means that you have your design in a file format that can easily be shared with your clients and audience.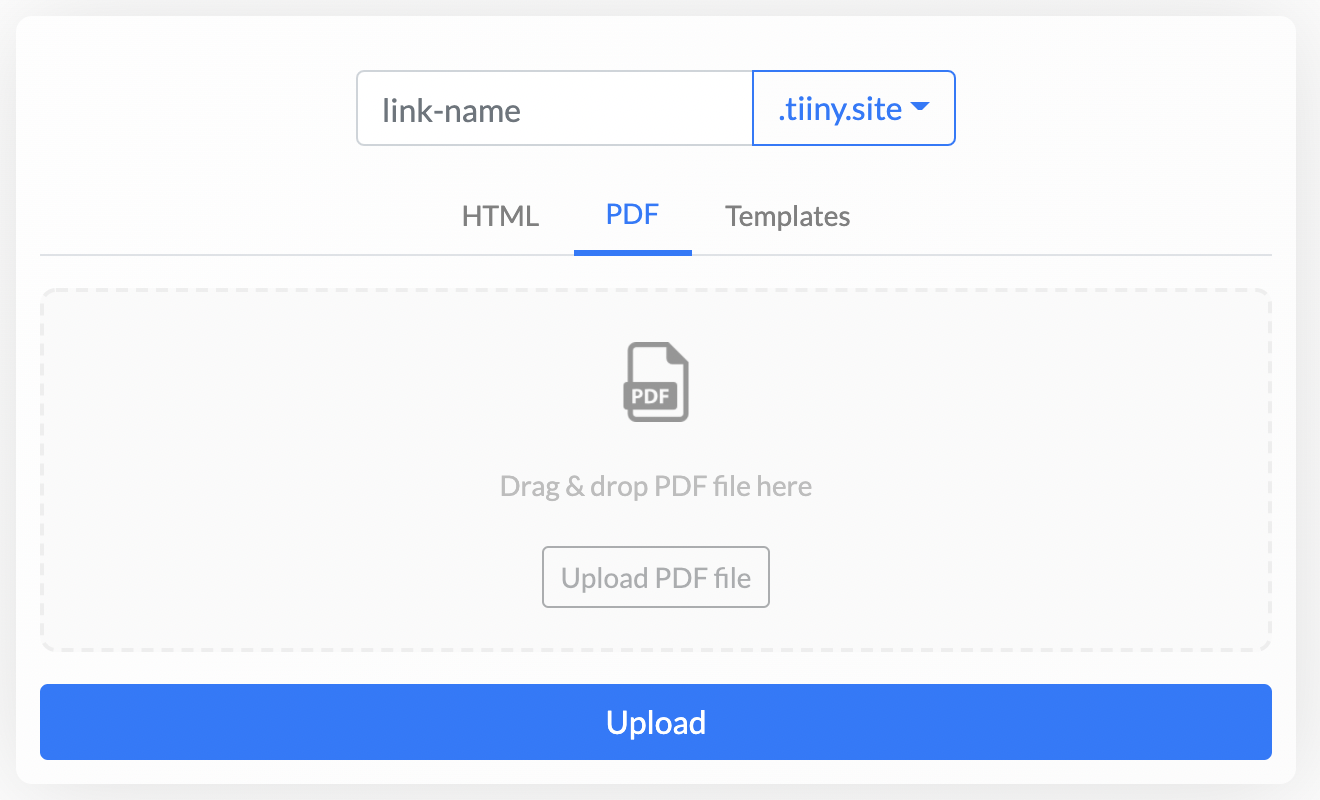 Actually uploading and getting your design live on the internet can be really irritating though. So we've laid out a process below which allows you to share your design in 5 simple steps:
Head over to Tiiny.Host
Now drag and drop the PDF you exported from InDesign into the area titled "drag and drop zip or single file here".
Type in whatever name you want to appear as your URL for your design and a valid email address.
Click "Upload"
Verify your email address and your site is now live!
And voila! You now have an on-brand link that you can use to share your PDF design with your clients!
Related: How To Share A PDF As A Link
Solving the in-house design workflow issue
Designers shouldn't have to finish a design only to experience the frustration of wrestling with clunky tools to share their creation. Use this guide to easily convert your INDD file to a PDF before sharing it with Tiiny Host.