The ultimate guide to exporting and sharing your INDD file as a PDF
Adobe Indesign is a pretty awesome tool. I mean, as far as page layout design software goes, it's honestly pretty hard to beat.
However, Indesign outputs aren't the most platform friendly of formats. They're saved as .INDD files and are hellishly difficult to actually publish. So what do you do if you want to export and share your .INDD file?
Well, the easiest thing to do is convert it to a PDF. So let's take you through the easiest way to save and export your InDesign file as a PDF before sharing it with Tiiny Host.
Quick Note: It's always worth performing a preflight and spellcheck to ensure you're completely happy with your design.
Step 1: Save And Export InDesign As A PDF
Click "File" in the top left corner and it'll open the following window: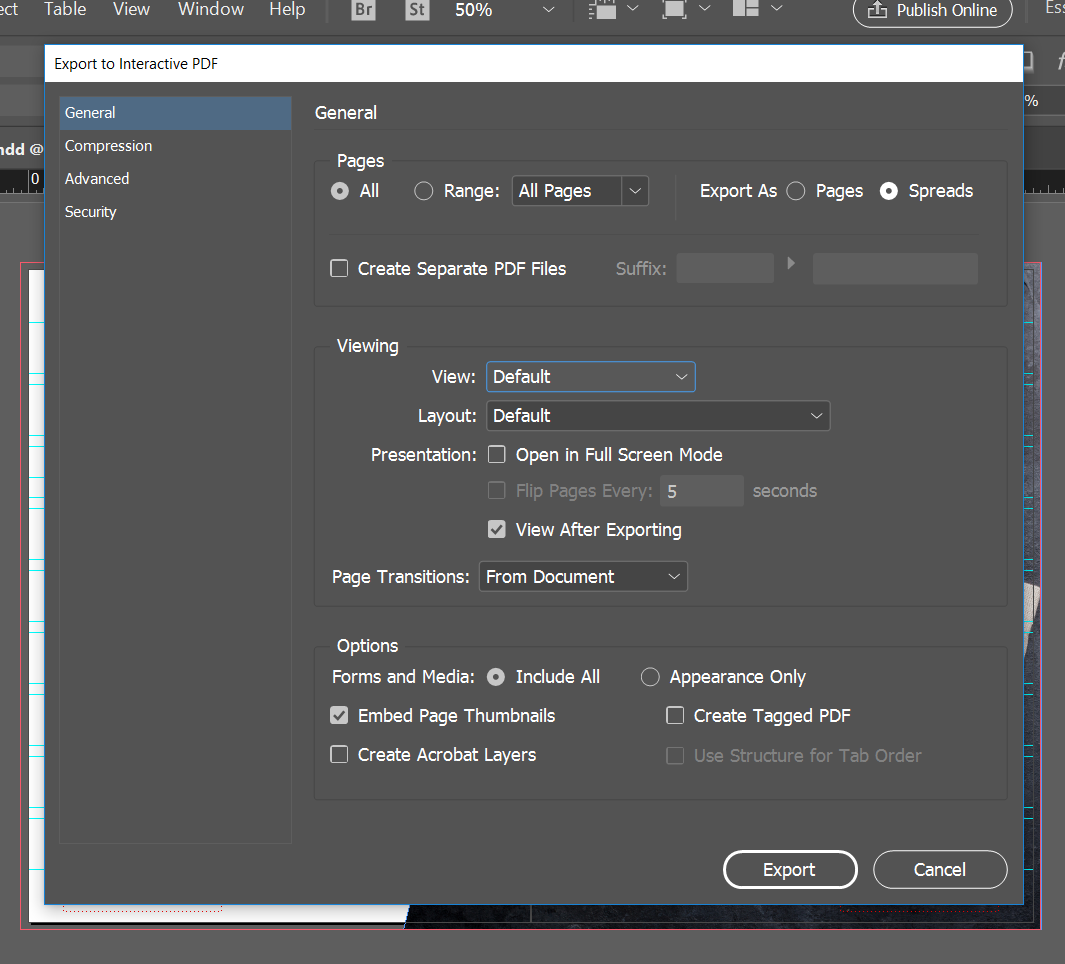 Click "Export" and you'll be met with the following pop-up: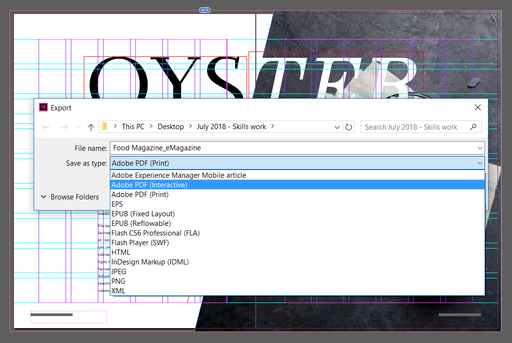 Name your file, choose "Adobe PDF (Interactive)" from the "Save as type" drop-down menu and you're ready to click "Save".
The "export to Interactive PDF" window will pop up: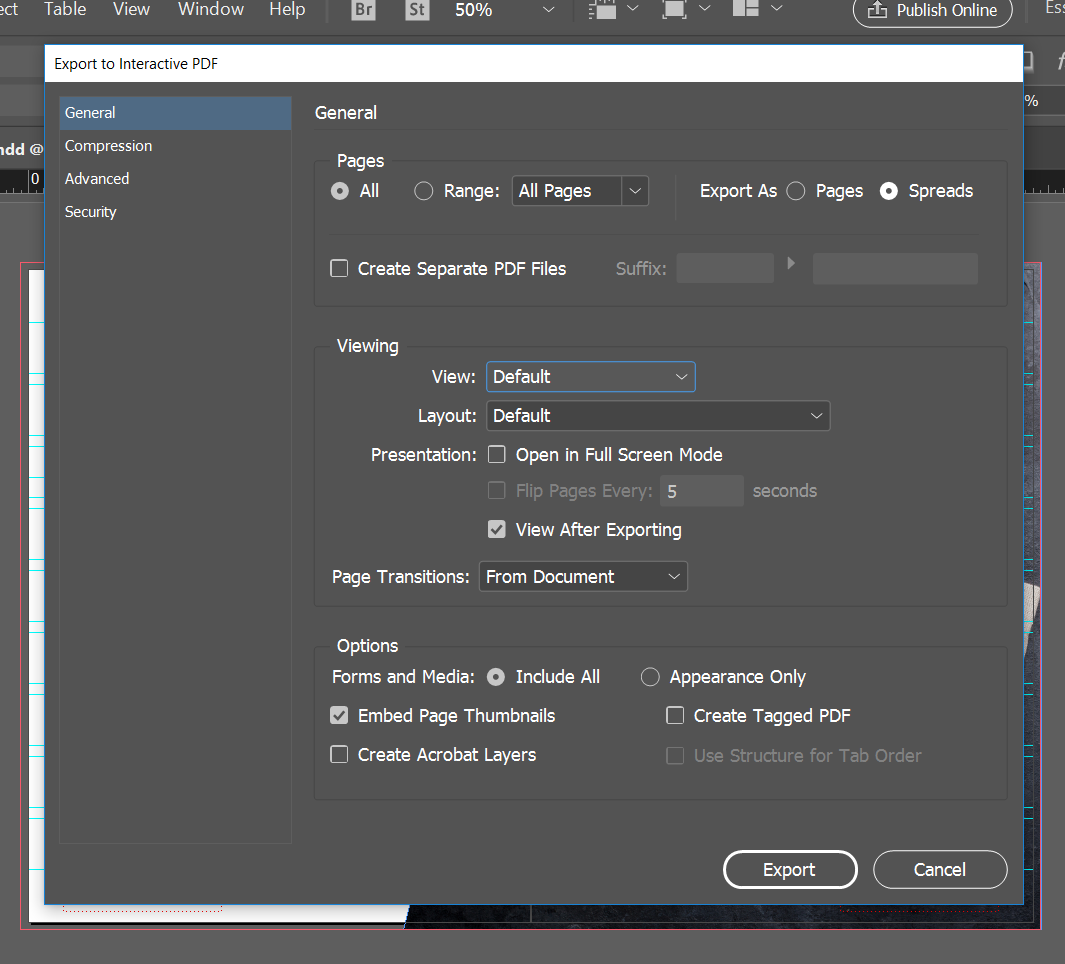 Choose the range of pages you'd like to include. You'll probably want to ensure that the viewer reads the page range as spreads as opposed to individual pages if you're creating a magazine.
You can determine how the PDF pages are scaled for the screen using the "view" drop down menu: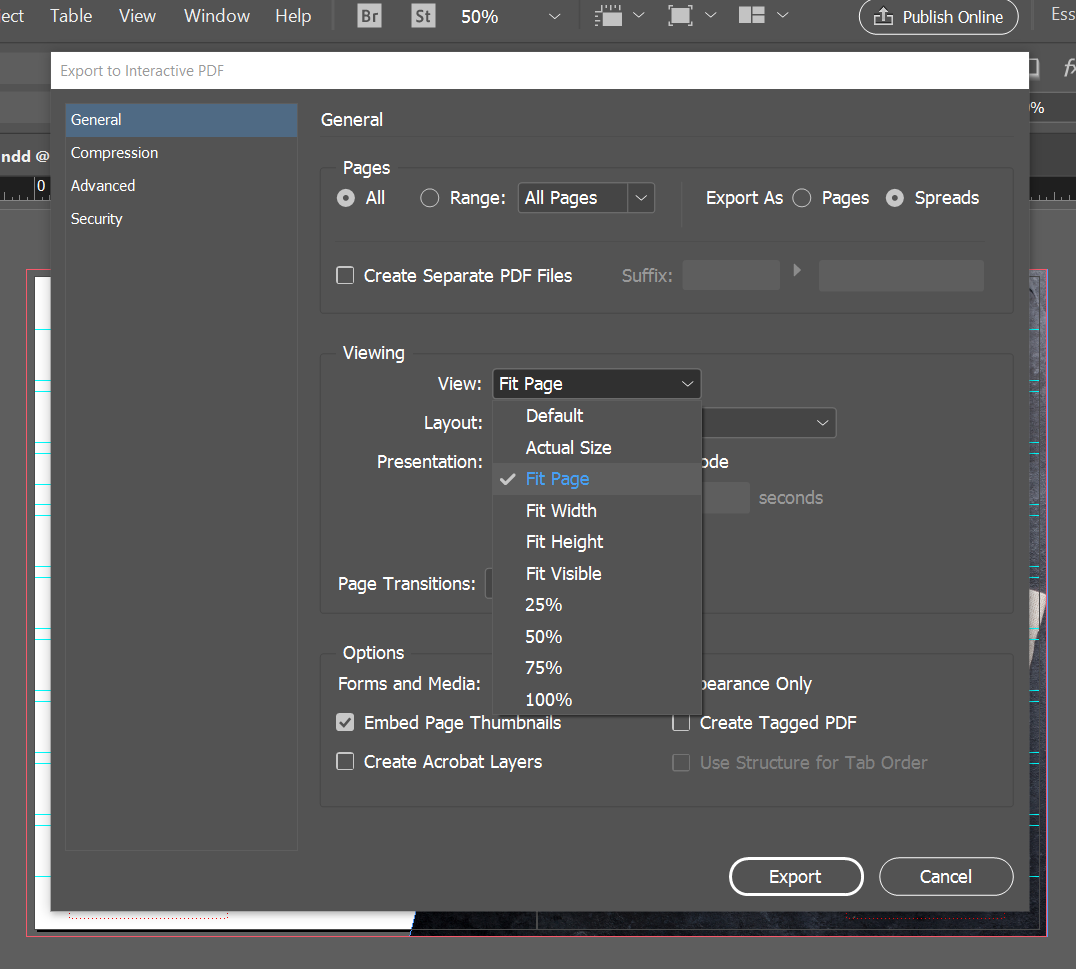 We'd recommend you choose "Fit Page" for the optimal screen-reading experience.
You can also chose "open in Full Screen Mode" under "Presentation" for a more immersive experience: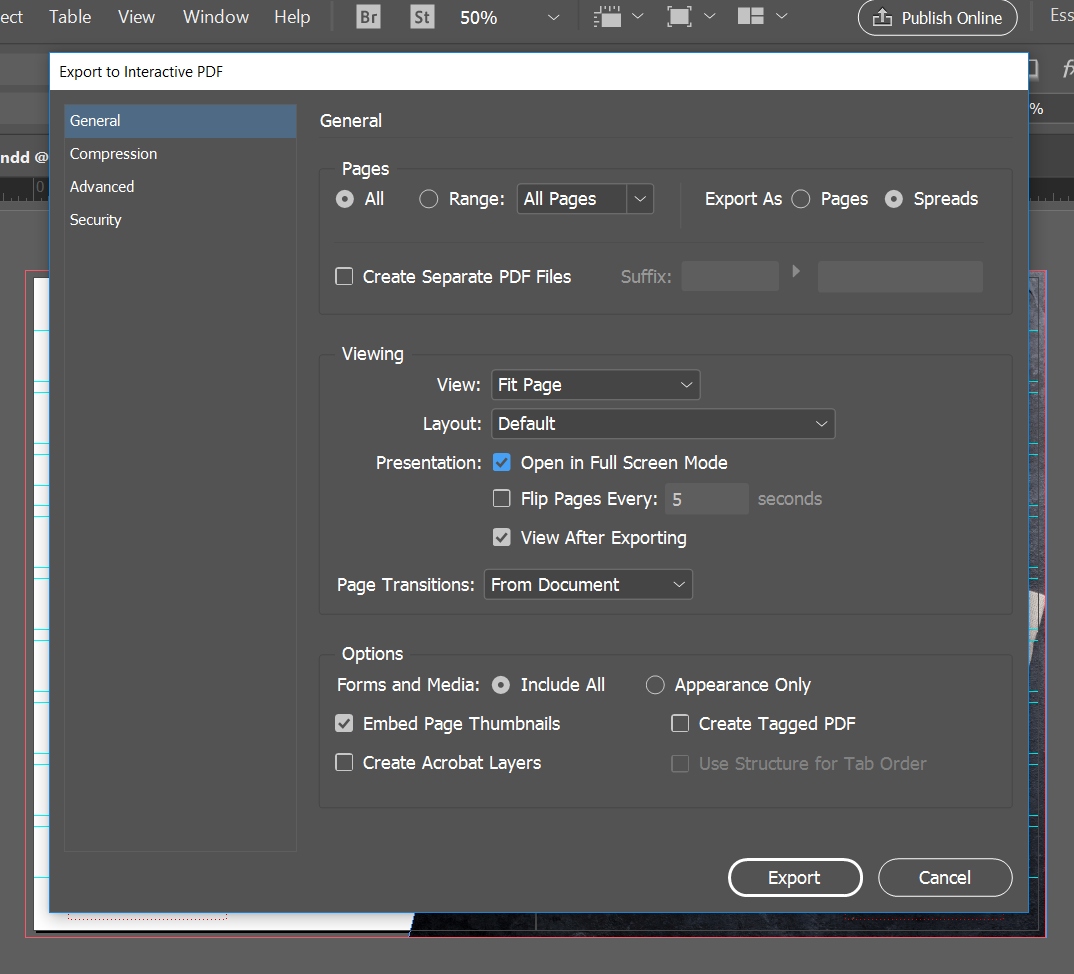 Now it's time to optimise the PDF for online viewing by choosing the "Compression" option on the left hand side: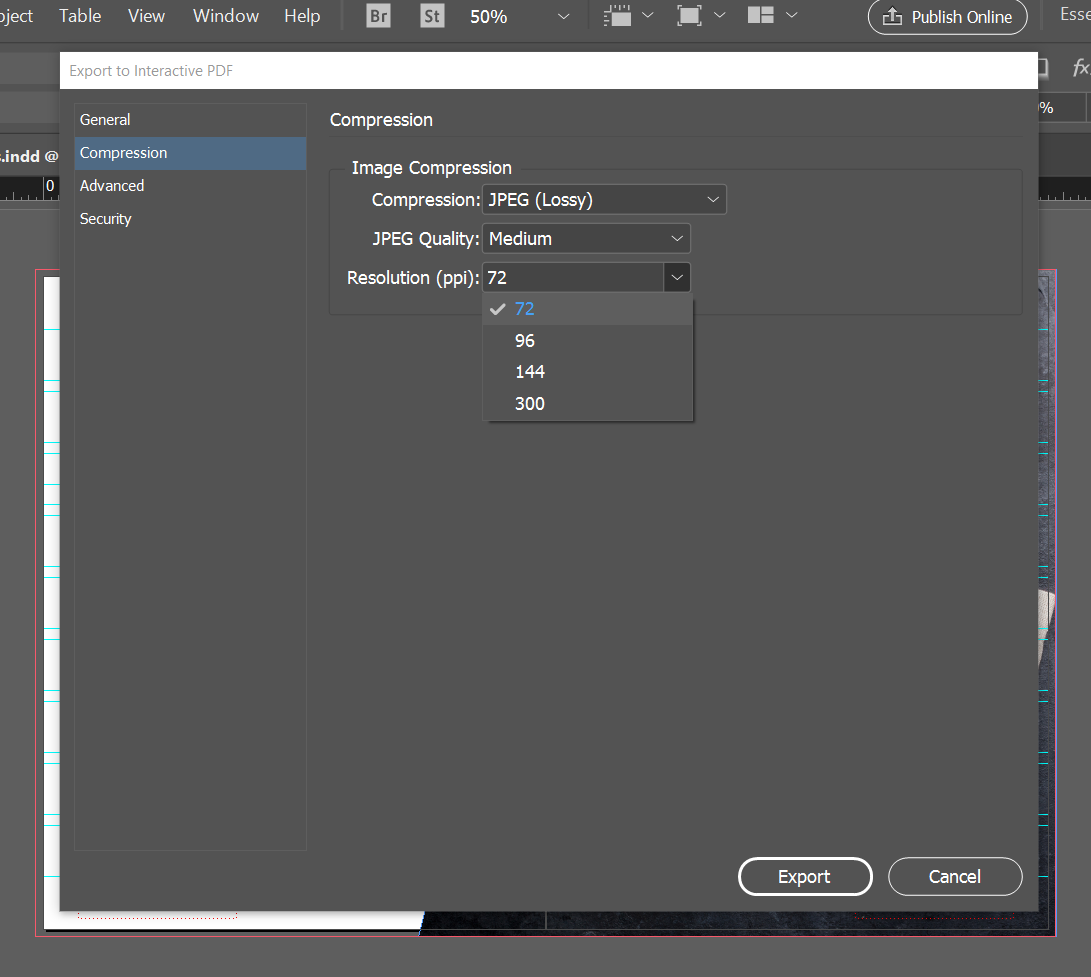 Amend the "JPEG quality" to "Medium" and the "Resolution (ppi)" to 72.
You're Now Ready To Export!
Step 2: Share your PDF with Tiiny Host
You now have a PDF version of your incredible design and want to share it with the world.
Well, fortunately we've got you covered. Tiiny Host is the easiest way to share your PDF design with your clients or audience.
<iframe width="560" height="315" src="https://www.youtube.com/embed/Mo8kKZIMNhg" title="YouTube video player" frameborder="0" allow="accelerometer; autoplay; clipboard-write; encrypted-media; gyroscope; picture-in-picture" allowfullscreen></iframe>

Just follow these 5 simple steps and your PDF will be live in under 60 seconds!
Head over to Tiiny Host
Now drag and drop your PDF file you exported from InDesign into the area titled "drag and drop zip or single file here".
Type in the name you want to appear as your URL for your design and a valid email address.
Click "Upload" and you'll see this screen.
Verify your email address.
And voila! Your PDF is now live online!
Related: Upload your PDF in 30 seconds!