Software as a service (SaaS) is booming. The phenomenal growth explosion in recent years has given rise to the "growth product manager" position. These individuals have one job, to spark some kindling and nurse the blaze until they're standing over a growth bonfire.
So let's dive in to what exactly a growth product manager does and the very best tools available to help them succeed in the role.
What is a SaaS growth product manager?
A "growth product manager" (also referred to as a "product growth manager") sounds complicated but is actually really rather simple. They're simply someone tasked with improving a business metric or goal.
For example, a SaaS company might have scaled quickly and noticed their churn is burning a little hot at 20%. In this case, they may choose to hire a growth product manager whose sole focus is lowering that metric, thereby contributing to the overall growth of the product and company.
What's the difference between a product manager and a growth product manager?
Growth product managers aren't all that removed from traditional product managers. The main difference is that growth product managers own a specific business metric as opposed to a product.
What does a SaaS growth product manager do?
Drink coffee, wear baseball caps, and order developers around all day.
Just kidding.
That's the product manager stereotype but a SaaS growth product manager doesn't actually do that (at least, a good one doesn't). They'll design, implement and iterate short-term experiments to improve the metric(s) they own. They'd ideally have access to a business analyst, engineer, and potentially a UX designer to help them to prioritise, design the experiments and define the parameters for success.
What's their metric? You might ask. Well, that's the thing, it could be pretty much anything. A growth product manager's domain covers the entire user journey, which means they're "funnel stage agnostic".
Put simply, they're looking to build and iterate products and features that are going to drive their designated metric and, in turn, growth.
Top 4 tools for SaaS growth product managers
So now you understand what a growth product manager does, you're probably wondering what the best tools are to steepen the growth curve.
So let's go through the top 5 tools for growth product managers.
1. Tiiny Host
"I deployed a Svelte app in 60 seconds. I thought it was a false claim but it really was done in 60 seconds. Tiiny Host saved me days of effort."
You're a growth product manager. Your job is to improve a given business metric through rapid ideation, innovation, and implementation of features and builds. Traditional hosting tools aren't built for growth product managers, they're too time intensive to set up and maintain.
Tiiny Host is the simplest way to test your latest idea. Without it, you'll have to apply for company funding to purchase a domain, and a hosting solution and possibly even argue with your security team as to why you need access to their top-tier domain.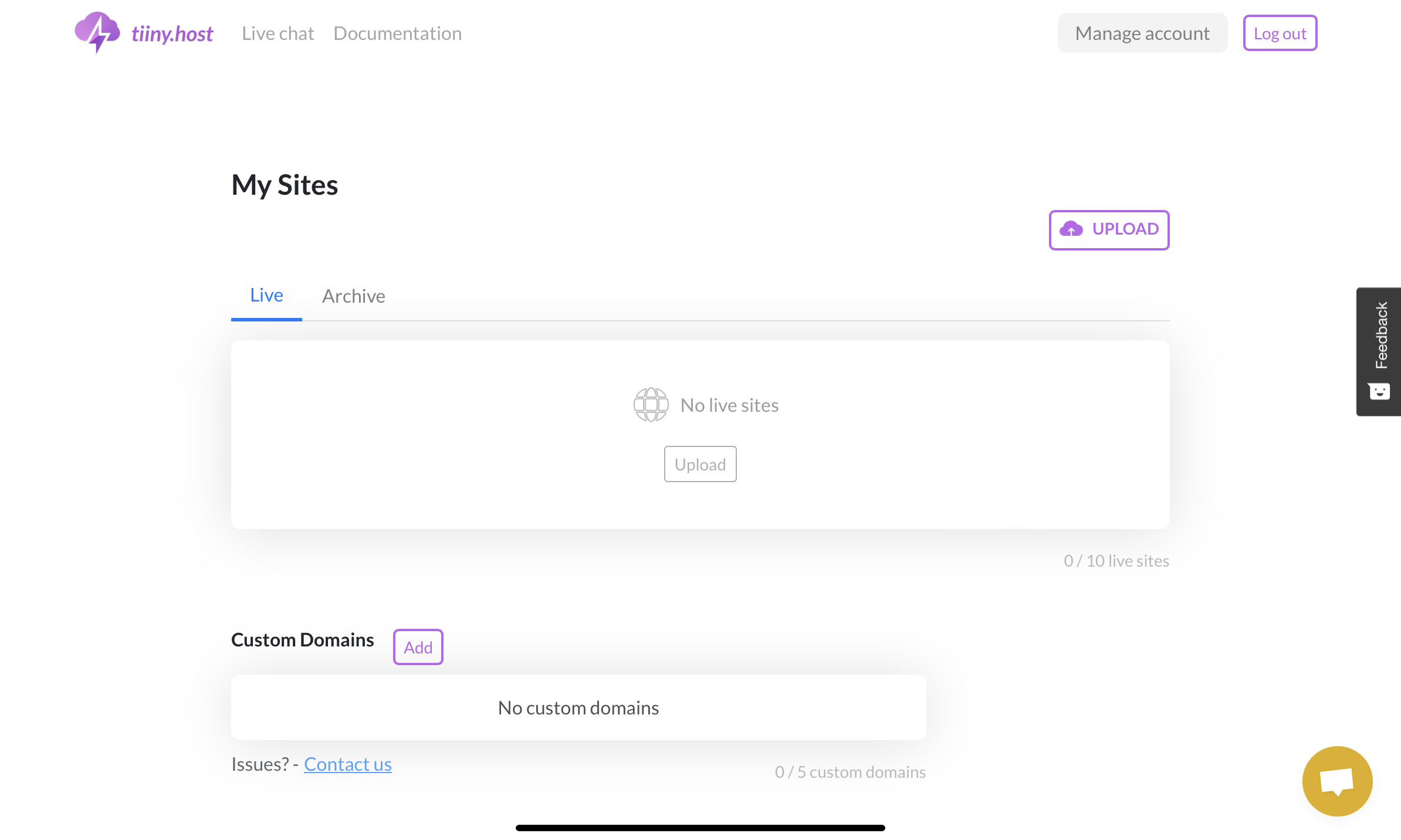 Tiiny Host allows you to launch your product or feature on your branded URL or provides 1 on 1 tech support to help you link your custom domain. It even tracks user analytics and has 1 click password protection.
That means you can ship multiple versions of the same feature or product for internal review, remove the password on the one you want to test with users, and track their engagement all in one dashboard.
There's simply no quicker way to share your product updates with your audience.
Related article: How To Host Your Website in 30 Seconds
2. AMPLITUDE
One growth product manager recently told me that "numbers are everything to us". It's important to understand that growth product managers are usually onboarded at a point when the company already has traction and a fairly sizeable user base. This means that they can't develop a sales relationship with every customer. They're building products and features to reach the largest possible audience without being able to speak to that same audience.
This drives a huge reliance on metrics to derive user insights so it's imperative that they have access to a tool that provides real-time analytics.
Enter Amplitude.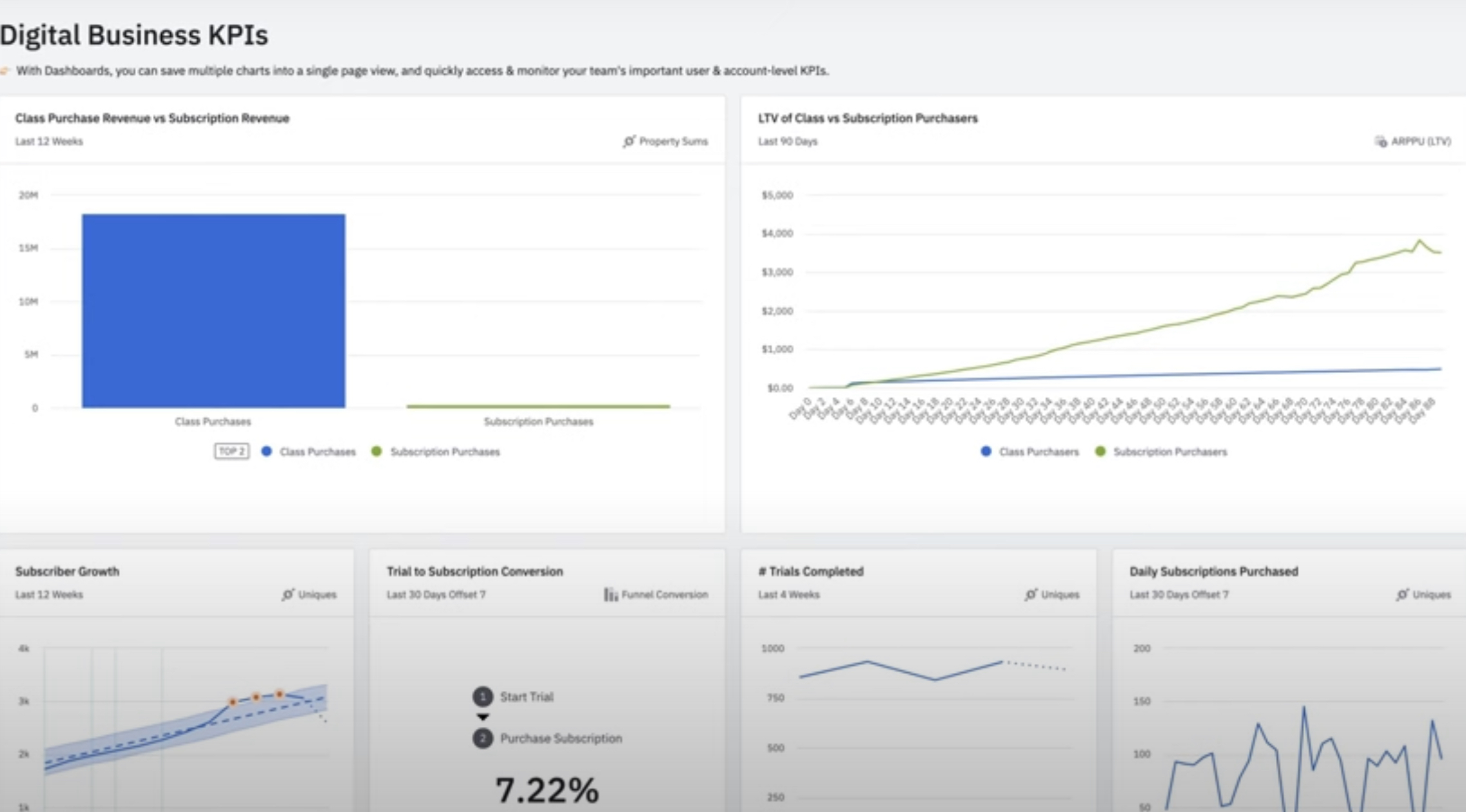 Using Amplitude, you can reveal the finer points of how your users interact with your product. For example, let's say your company is shifting to a digital subscription model. You can drill down into uptake and conversion rates before mapping the stats to user journeys. This means you can identify commonalities and exceptions, thereby refining the user journey based on data.
3. ProductBoard
If you're a product manager, then you've probably heard of ProductBoard. The product management system allows product managers to create and share product roadmaps, create timelines, and map dependencies. So you might be wondering why we think this standard tool is so great.
Well, a growth product manager recently told us that "ProductBoard was a game changer for our team", primarily thanks to one small feature, a little-known embeddable widget. This effectively integrates user insights alongside your product roadmap, allowing you to share feature ideas with customers and gain real-time feedback and audience votes.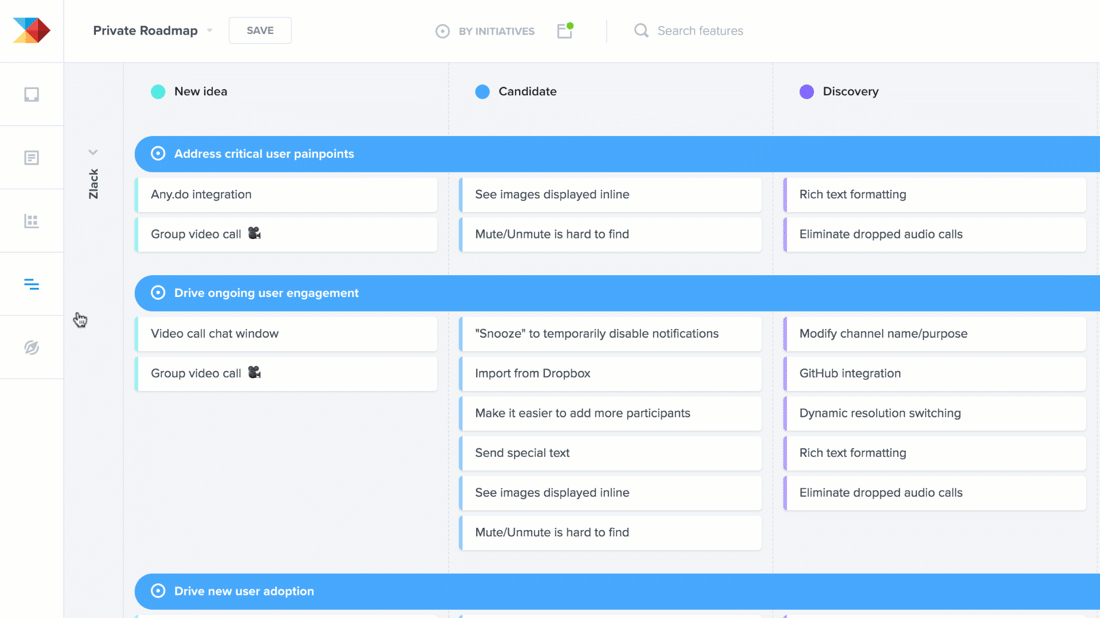 This allows you to shift your focus from shipping fast to shipping the right product fast and building what your customers really want. This is really important because most other tools out there are focused on pure project management as opposed to growth product managers.
4. Notion
Notion, the single space, project management, workflow design extraordinaire, does so many things so very well that including them is almost a no-brainer.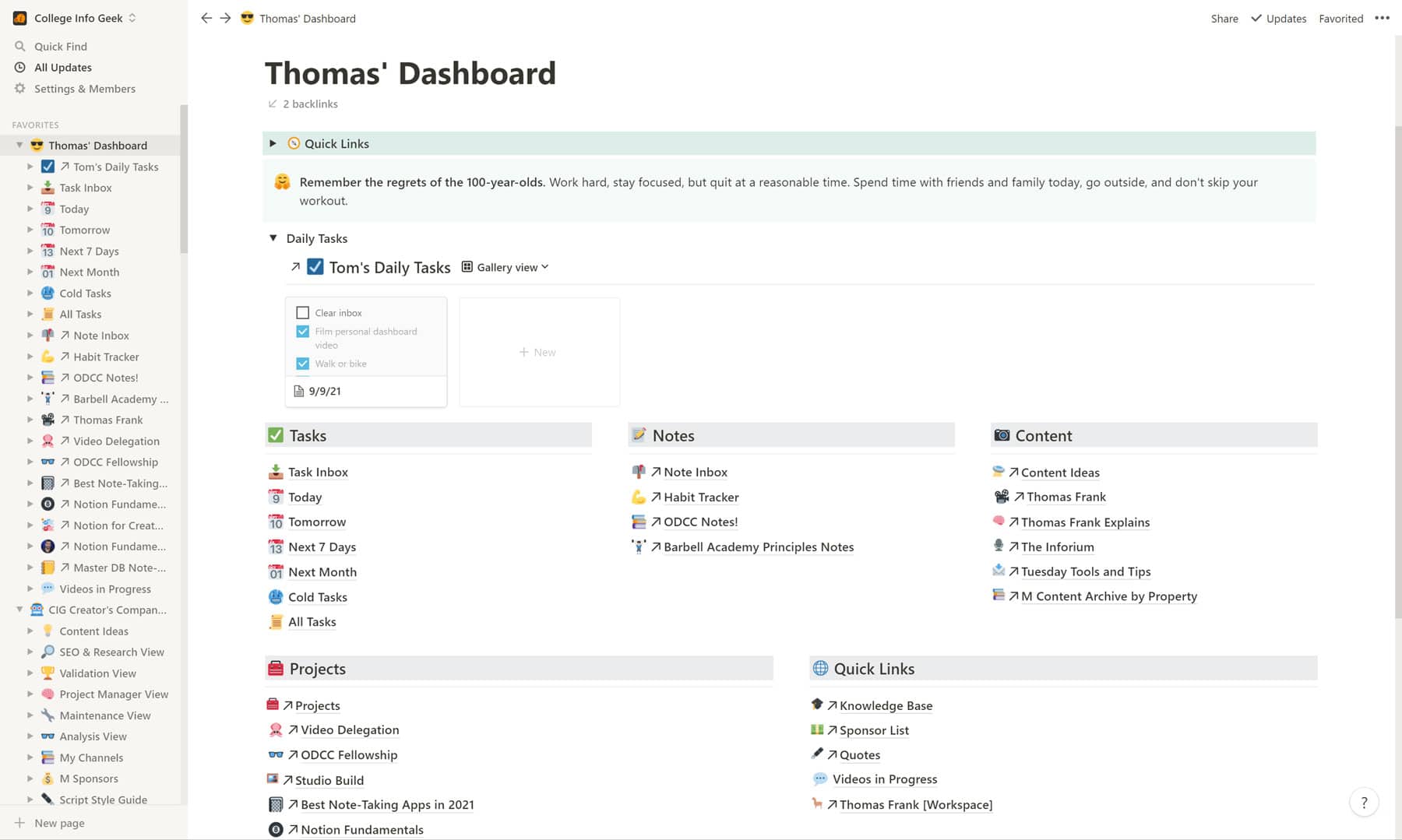 The ability to drag and drop your perfect workflow into being is simply indispensable and means that you can optimise for each team in a single space. This condor view is incredibly important for growth product managers operating in companies where they have to bid for resources.
You'll (hopefully) be frequently ideating as a growth product manager, and Notion is perfect for both capturing those thoughts and sharing them with your team. It's the perfect space to consolidate the insights gained through ProductBoard and Amplitude.
Plus, the search function actually works!
The unstoppable rise of the growth product manager
Shakespeare's adage "you can have too much of a good thing" doesn't apply to VC backed SaaS growth.
There's been a 425% increase in monthly Google searches for "growth product manager" over the past 5 years and LinkedIn is now returning nearly 3000 people with both "product" and "growth" in their job titles.
That all points to one thing. That this role is growing at an almost alarming rate and isn't showing any signs of slowing down. So use these tools to outstrip the competition and carve your growth curve into that hockey stick every growth product manager wants.