Introduction to Marzipano
In this article, we've compiled a complete guide for the Marzipano tool. Marzipano is a simple and easy-to-use tool that is designed to create virtual tours. It comes with a 360° media viewer to let you view your images and review the designed virtual tours. It is used in modern web technology to innovate and enhance existing virtual tours.
Marzipano can support all mobile devices and desktop browsers to make it easier and convenient for the users to view 360° media. Additionally, it outputs your 360 tours into an easy-to-use HTML website.
Marzipano is designed to work with a diverse range of web standards to make its usage compatible for every user. It uses JavaScript API to capture the viewer's attention by permitting them to perform their desired functions with it to build custom applications.
You can enter two sizes (23000×11500 px & 16000×16000 px) of images in this tool and it will convert it into a simple virtual tour to deliver the highest possible quality in seconds.
With Marzipano, you have more control over your projects and it can also be extended. You can integrate marzipano into a modern front-end development workflow.
Furthermore, Marzipano is lightweight so you don't have to worry about the load of this tool on your computer. It's only 55KB in a zip format. This means it can easily be installed anywhere on your computer without taking up much space.
Marzipano allows you to import two types of images, sphere & cube face formats.
After processing your images, the next step is to deploy or host your tour. Marzipano lets you export any virtual tour application to a single HTML zip file.
Pro Tip: Use Tiiny.host for deploying your virtual tour file. Tiiny Host is a hosting service. It is the fastest and simplest way to deploy your web projects and share them publicly.
Who Created Marzipano?
Marzipano was developed by Antonio Cabral and his son Manuel Cabral in 2011. Antonio and Manuel were the founders of Digisfera. Digisfera is a Portuguese startup that created a 360° media viewer app known as Marzipano.
Antonio had an interest in panoramic photos, so he created Marzipano to develop eye-catchy virtual tours by combining panoramas.
In 2015, Google was inspired with their projects and so Digisfera joined the street view team at Google. Google acquired Marzipano as it possesses the ability to design virtual tours by using a combination of panoramas.
One of the most highlighted features of Marzipano which stimulated Google was its ability to install virtual tours in the form of web applications. Back in 2011, Marzipano was not an open-source tool which made it difficult for the users to access it and use its easy and amazing features.
Once Google bought Marzipano, it made it public for everyone to access and take advantage of its features. Now photography lovers and the entire panoramic photography community can benefit from Marzipano's features.
What technologies is Marzipano Composed of?
Marzipano is built with WebGL technology consisting of JavaScript API. The innovative technology helps the users to design intriguing and attractive 3D and 2D graphics. With this, users can form a unique virtual tour.
WebGL technology can be implemented on a diverse range of 3D visuals, including data visualization, music, and video games to generate physical simulations or perform complicated mathematical plotting.
In Marzipano, this WebGL technology is used to put in your desired images and combine them to form a virtual tour to display a 360° view of your images.
If you're in search of designing HD Quality virtual tours for your business promotion, brand innovation, and displaying your projects to the world, then marzipano can be a perfect fit for creating such virtual tours. It lets you input the graphics into any desktop browser and mobile application without any external plugins.
If you're new to using Marzipano, then don't worry. It has tons of demos available for its new customers. If you'd like to see its demos, head over to https://www.marzipano.net/demos.html.
Here Marzipano will show you what it is designed for and how it implements its advanced technologies to come up with simple yet fascinating virtual tours for capturing the audience's attention.
What can you do with Marzipano Tool?
Marzipano helps to develop 360° virtual tours.
To know more about this, keep reading!
You can use Marzipano for two different purposes. One is the virtual tour creation and the other is for viewing your navigated images in a 360° frame.
With the marzipano tool, you can create your virtual tours by adding quality-ensured images. Once you've created your entire virtual tour, you'll be able to view it in the Marzipano 360° media viewer.
A step-by-step guide to Using Marzipano Tool
Here is the introduction to virtual tours and a complete guide to creating virtual tours by using the Marzipano tool.
VIRTUAL TOUR:
A virtual tour is a complete set of 360° images that are linked to each other. These tours can be used for displaying anything ranging from your journeys, tools, to business projects and images.
How to create a virtual tour with Marzipano?
A virtual tour can be created with an open-source tool like Marzipano without any hassle and consuming tons of hours.
Step - 1:
Head over to www.marzipano.net and click on the right tab stated as "Marzipano Tool".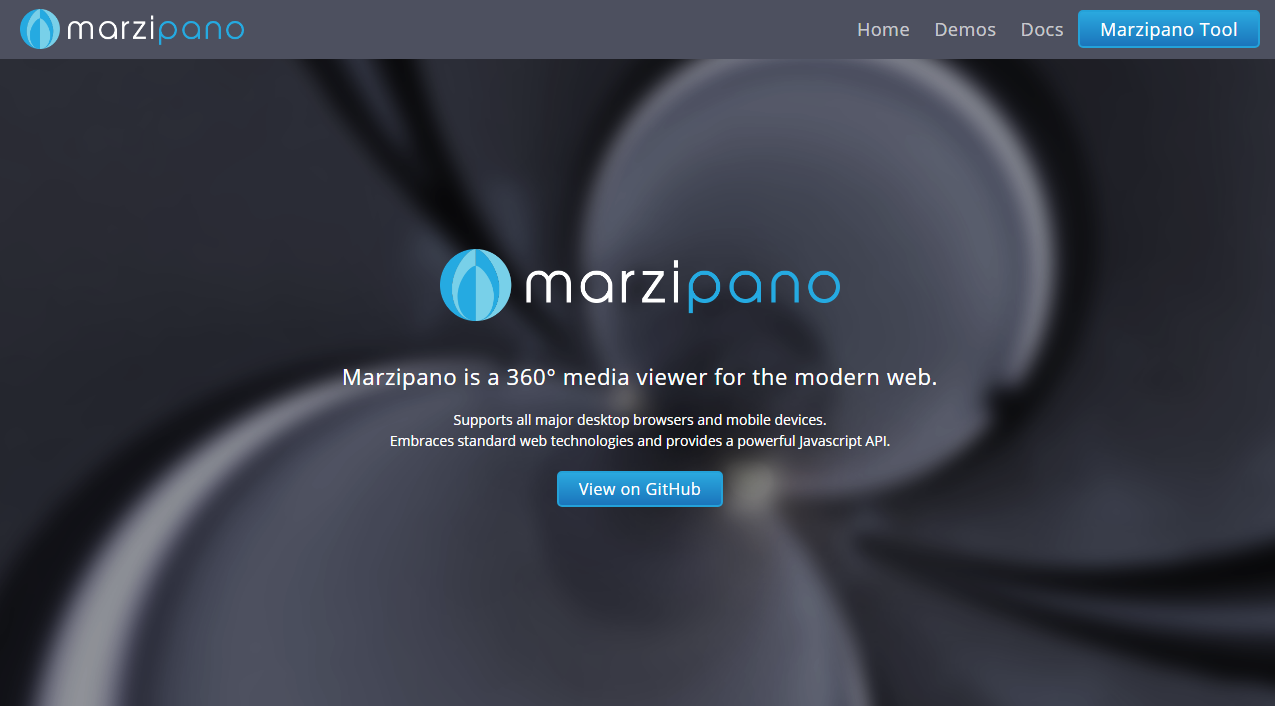 Step - 2 :
A pop-up will appear on the window explaining the Marzipano tool. Click on the start button and you'll be directed to the instructions tab.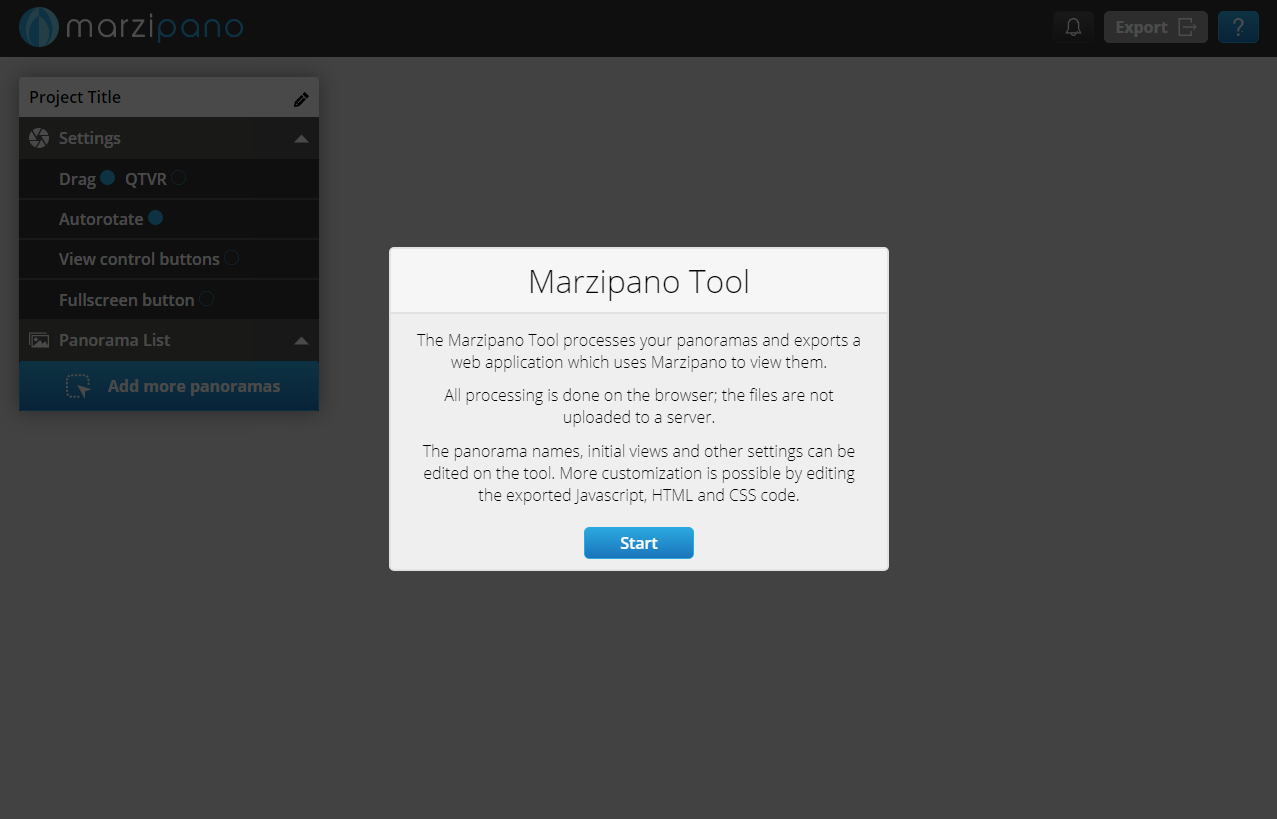 Step - 3:
Now you'll be provided with the image requirements. Here, upload your panoramas that comply with the given requirements. The files will be uploaded into the Marzipano tool upon your indication.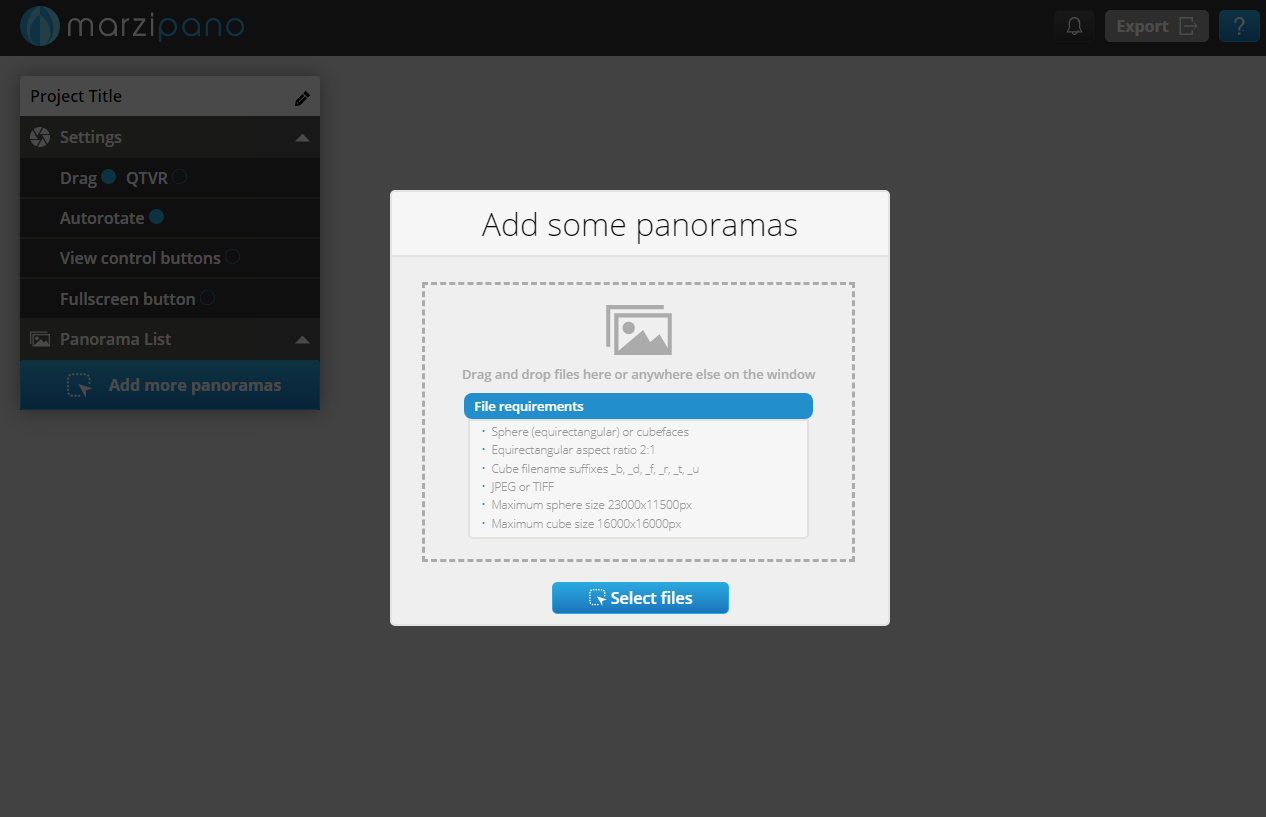 Step - 4:
Now all you've to do is navigate your images by linking them.
Marzipano has an easy-to-use graphical user interface that lets the user link all the images together.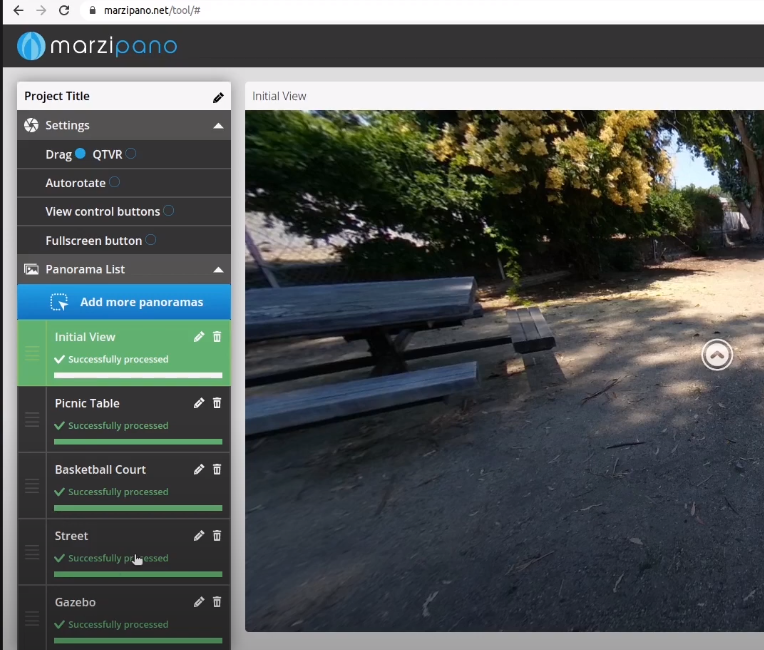 Step - 5:
Once you've linked all your images, it's time to export the file. You'll get the exported file in the zip folder.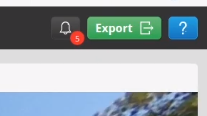 Step - 6:
Now, head over totiiny.host and upload your zipped folder into the "Create Site" tab.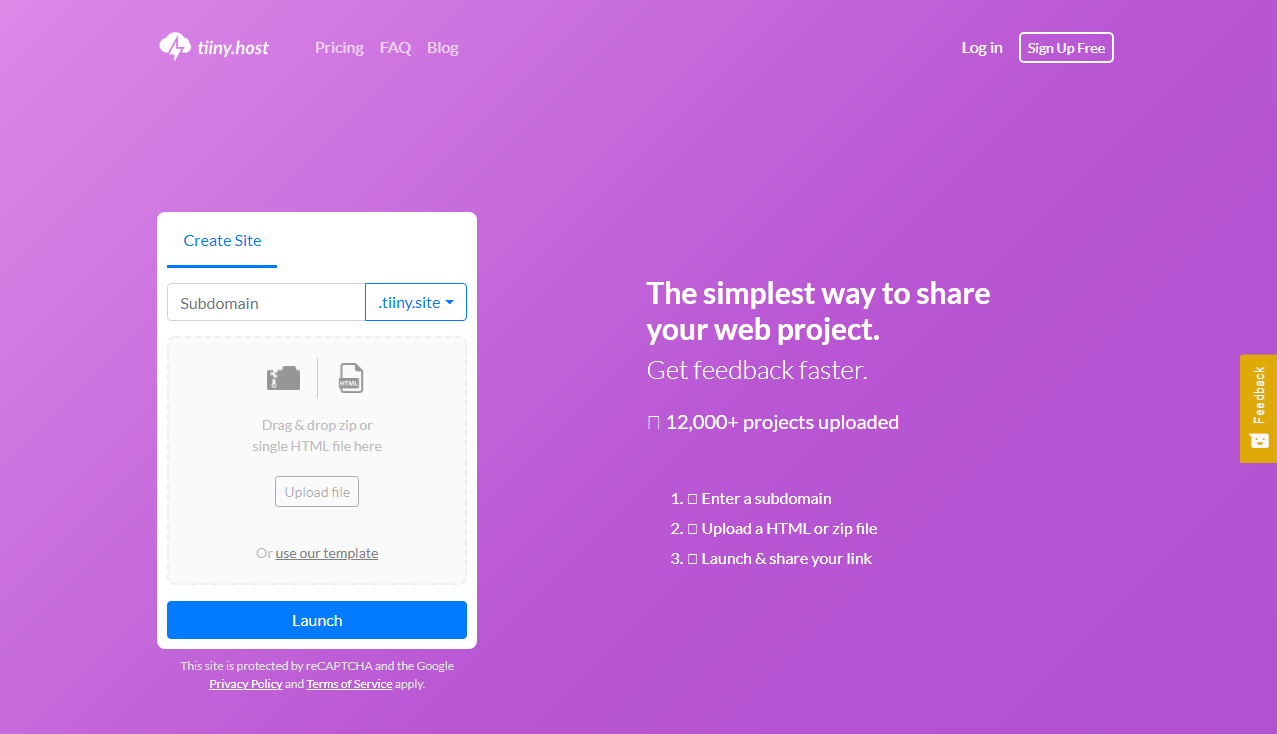 Step - 7:
Once you've uploaded your zip folder, set its subdomain.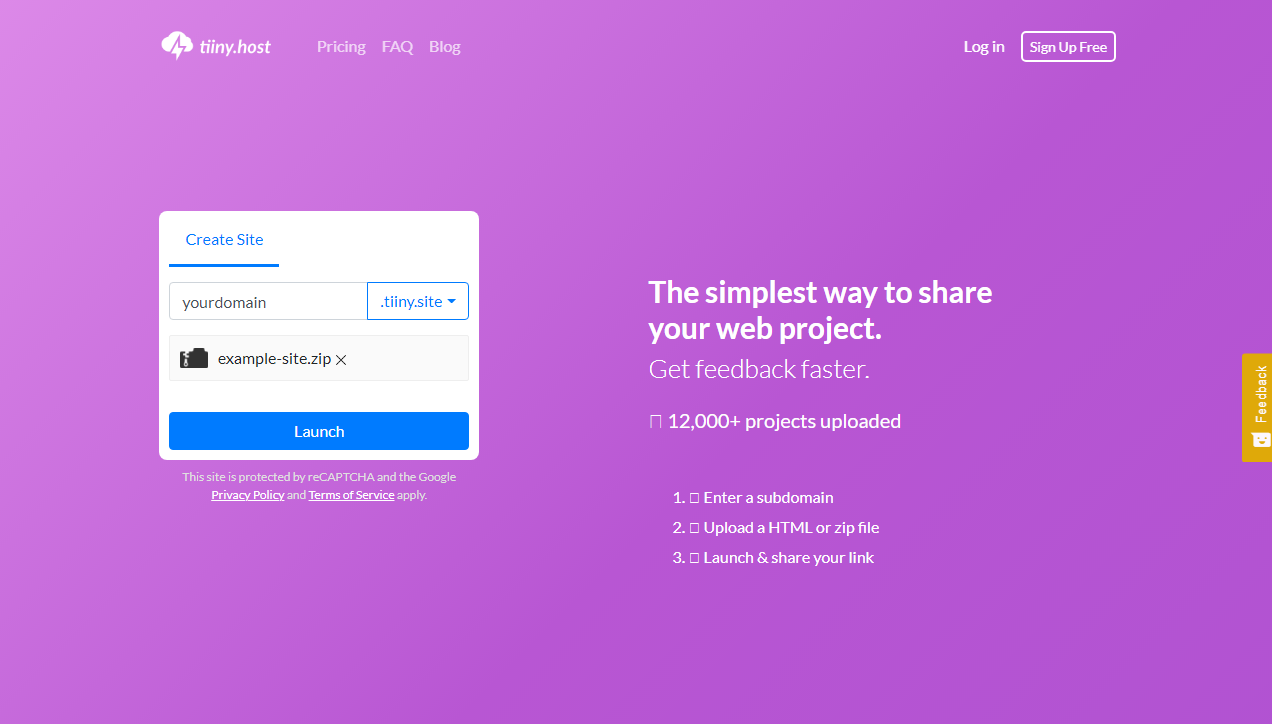 Step - 8:
Click on the "Launch" button and your website will be live within seconds.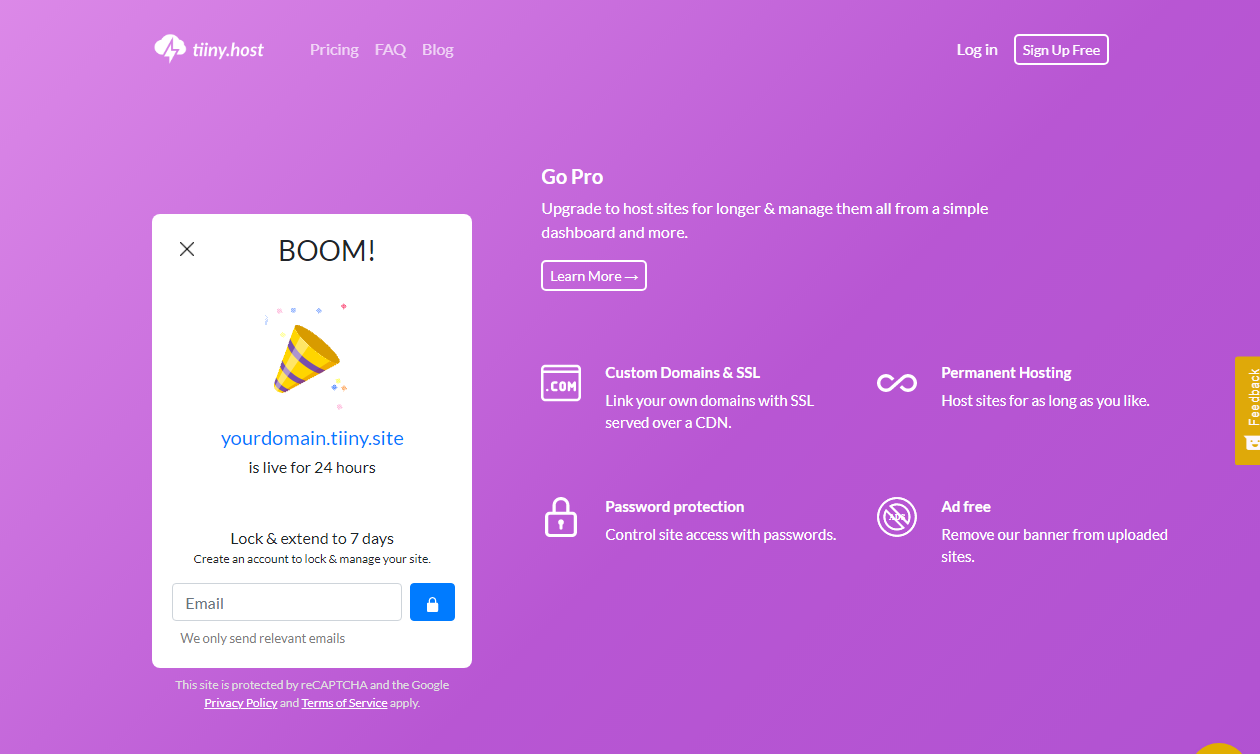 Step - 9:
You're all done!
Now you can view your project and share the URL with others to discuss it with them.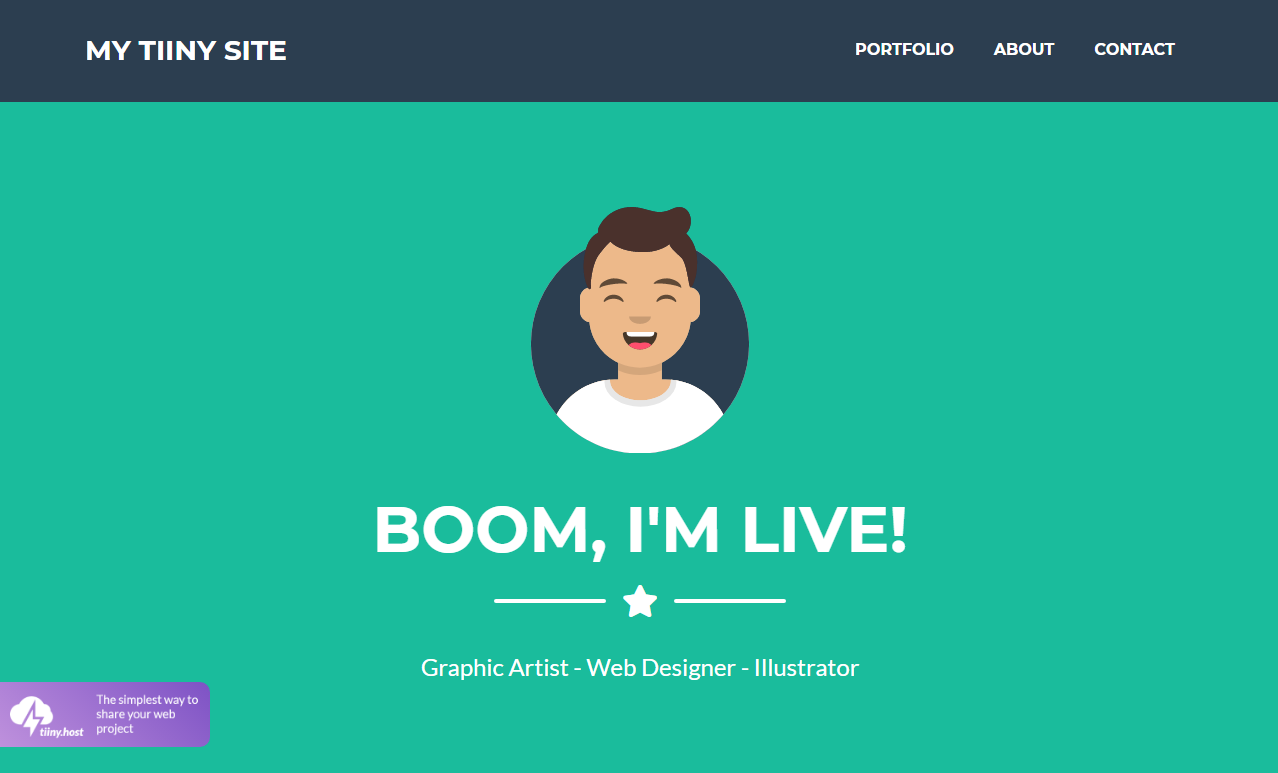 This is how Marzipano can help everyone in preparing simple and easy virtual tours of their projects and any other activity. And the tiiny host will help you in making it go live to share it with the audience.