There are times when you want to save a LinkedIn profile, either for your own use or to share with colleagues or friends. The best way to share or archive a LinkedIn profile is to export it as a PDF. Saving a LinkedIn profile to PDF is not an easy-to-find recipe. There are a few steps to take, but each of them is easy.
I'll take you through the process, and then you'll have the recipe to use again and again.
For those who need to know, let's start with understanding what a LinkedIn profile is and how it's used.
What is a LinkedIn profile?

When you first join LinkedIn, you are asked to create a profile. This profile tells those who view it about you—your personal and professional identity, what you do, your accomplishments, and your contact information.

A LinkedIn profile can contain as much or as little information as you wish to share. Most of the profile is optional. But you can expand on it to make it a résumé of sorts. Experience, previous employers, skills, education, and interests are all standard categories within a LinkedIn profile.
Why would I want a LinkedIn profile?

Filling out a complete LinkedIn profile is an effective way to network with other professionals in your field and for those in other fields to find the kind of potential employees, clients, or companies they might want to do business with.

Based on what you put into your profile, they can find you by searching LinkedIn for members who match their criteria. You can do the same, searching for profiles that match your interests.

Job search is perhaps the biggest use of a profile. Whether you are searching for profiles of hiring companies or recruiters, or they are searching for a person just like you, millions of searches turn into many jobs for LinkedIn members.
How do I get a LinkedIn profile of my own?

It's easy to get a LinkedIn profile, and you can do it for free.
Visit LinkedIn.com.
Choose "Join now" from the menu.
Sign up with an email and a password.
Get acquainted with the LinkedIn environment.
Begin filling out your profile.
How do I save a LinkedIn profile as a PDF?

Now we get to learn the recipe for saving a LinkedIn profile to PDF.

The recipe has four easy steps:
Go to your LinkedIn profile page.
Click on the "More" button in the center of the top section.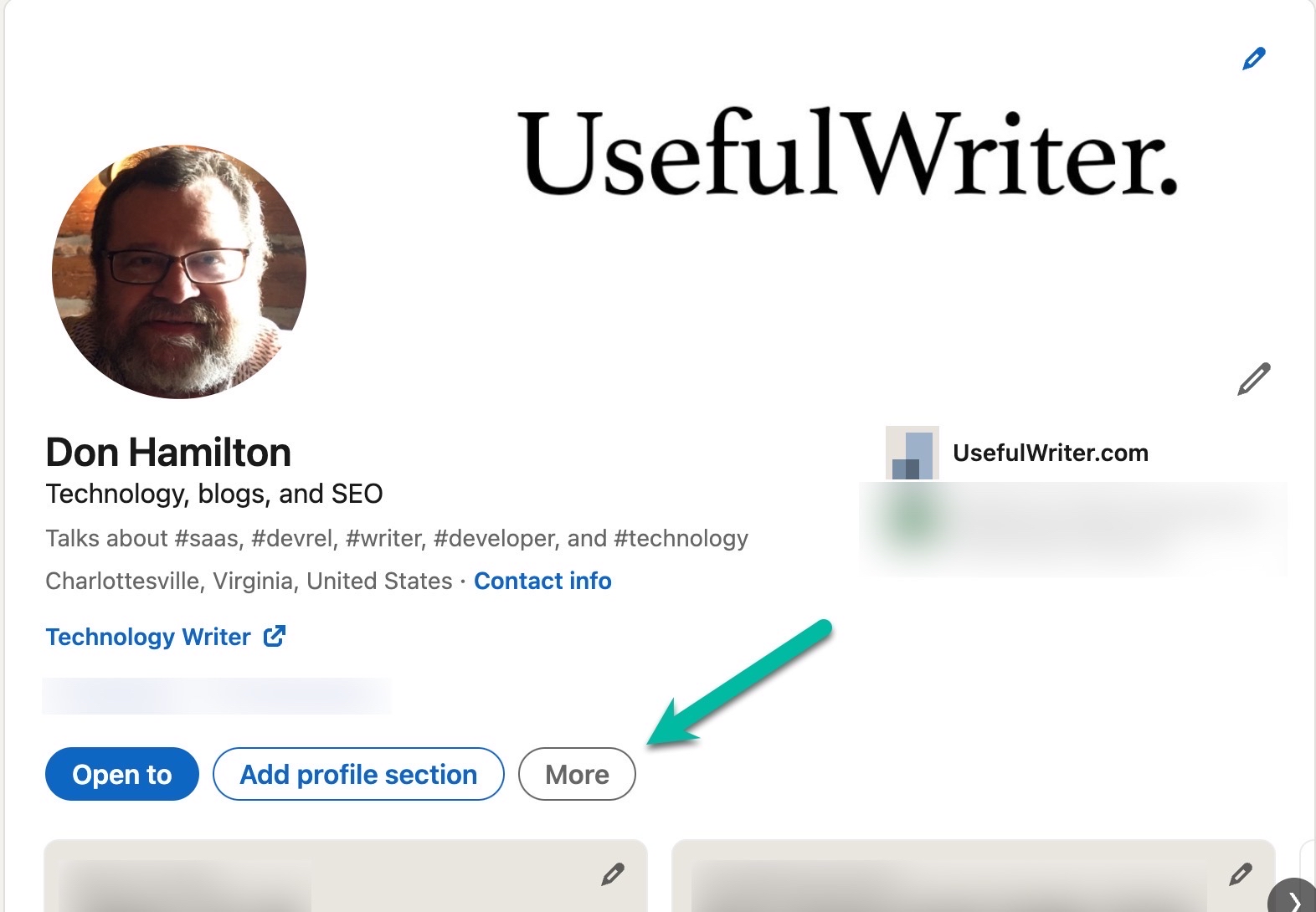 3. select "Export to PDF" from the dropdown menu.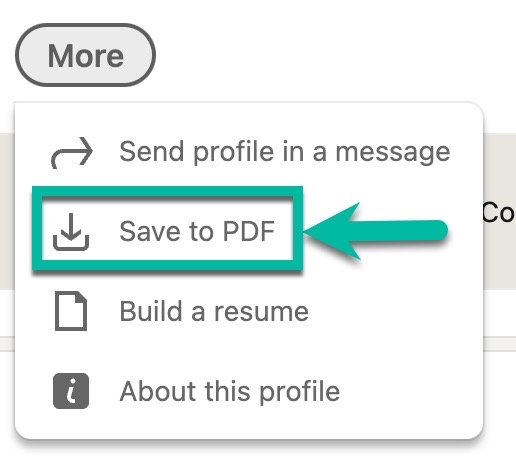 4. Use the file dialog to save the PDF onto your device.
How do I save someone else's LinkedIn profile as a PDF?

Often there are times when you want to save someone else's personal, professional, or company profile.

When saving another profile as a PDF, there is an extra step in the recipe.

1. Use search to find the profile you wish to save.

2. Click on the "View full profile" button.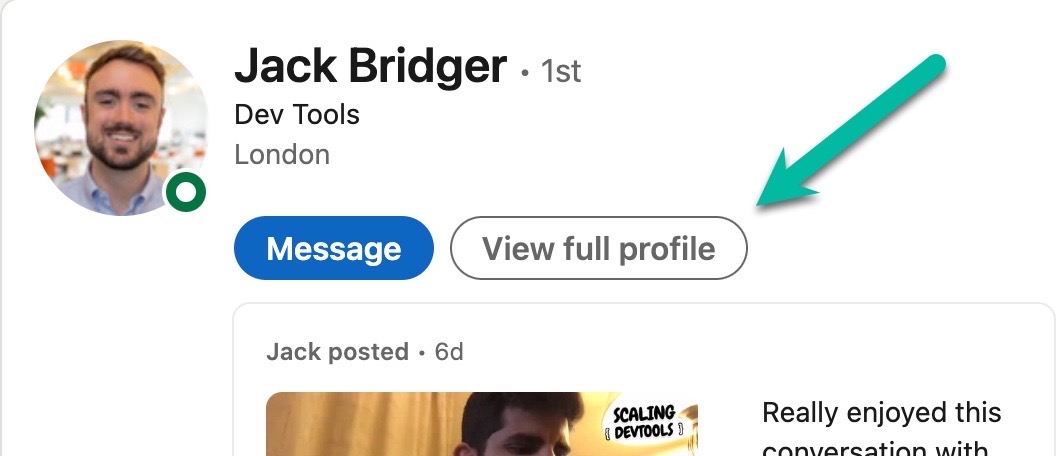 Then proceed as in the section above.
3. Click on the "More" button.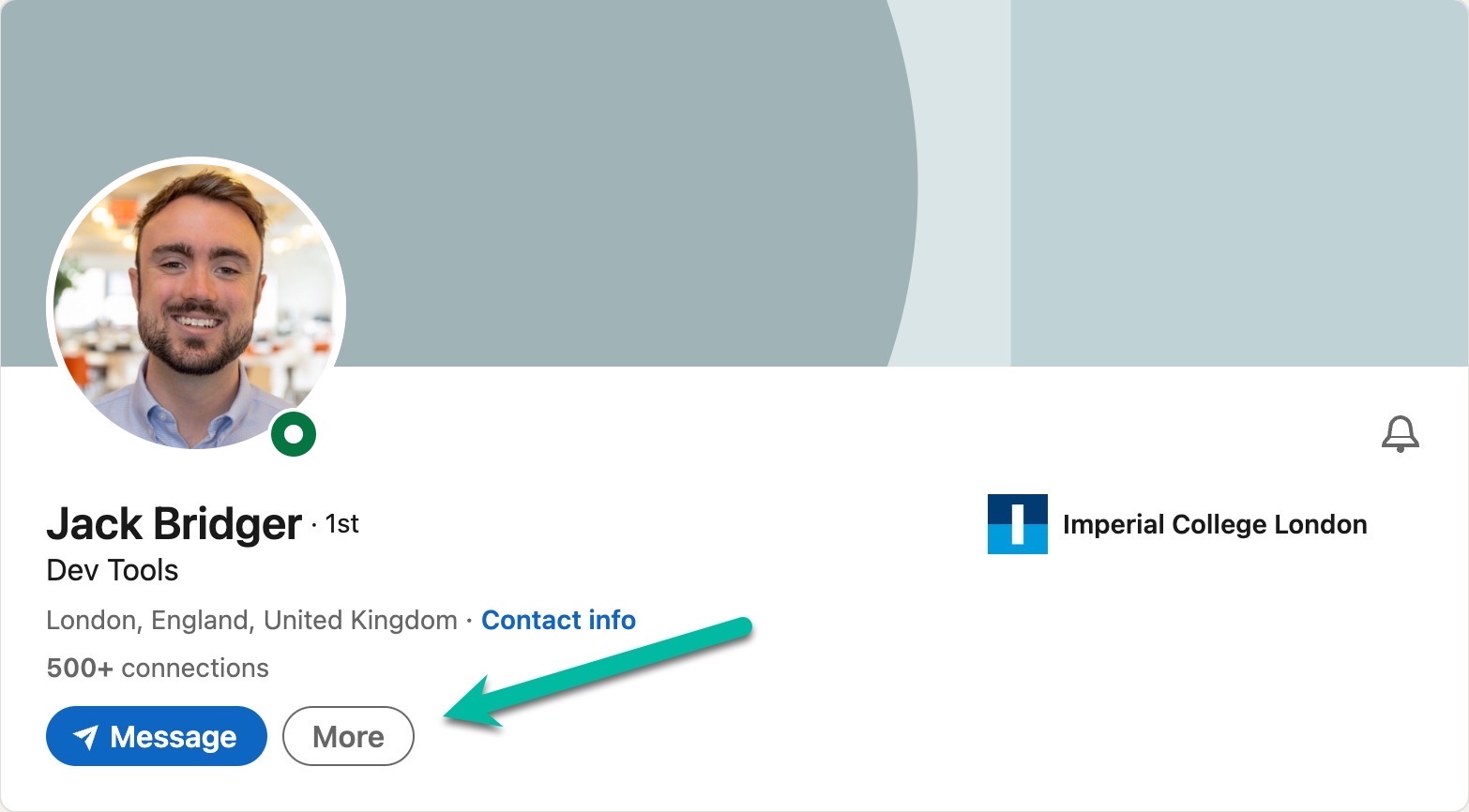 4. Choose "Save to PDF" from the popup menu.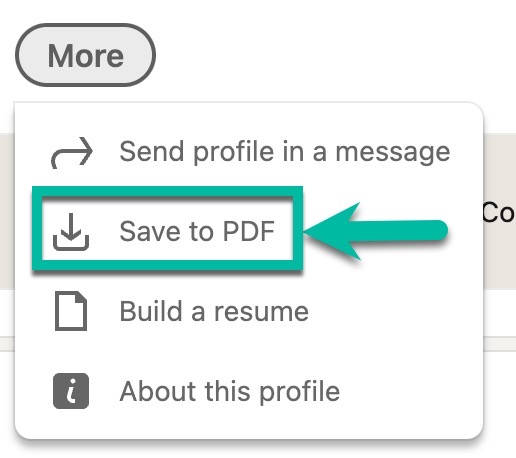 5. Use the file dialog to save the PDF onto your device.
That's the recipe! It takes a few steps, but it's worth it.
How do I share my PDF outside of LinkedIn?

You can share your PDF profile in a few different ways.
Print and deliver the PDF

This is the old-school method. It is not recommended unless necessary.
Send the PDF by email.

This is an easy and direct way to send a separate copy of your file to each individual.

But what if you want to share the same PDF profile with several people efficiently? Or are you rightfully afraid that the email with your attached PDF will get lost in your recipient's inbox? What if you change the information in the PDF and want everybody's copy updated too?

You can save yourself some work, time, and stress.
Host your LinkedIn PDF profile on Tiiny.host

Tiiny.host offers both free and inexpensive hosting for PDF files. Also, you can host static HTML websites and media files such as JPGs. This is the simplest way to host and share your PDF profile.

First, visit Tiiny.host. From there, it's a simple three-click process to post your PDF profile on the web.
Type in the name you want to call your file's website. This name will be part of the web address you share with others.
Drag & drop or upload your PDF profile.
Click the big, blue "Upload" button.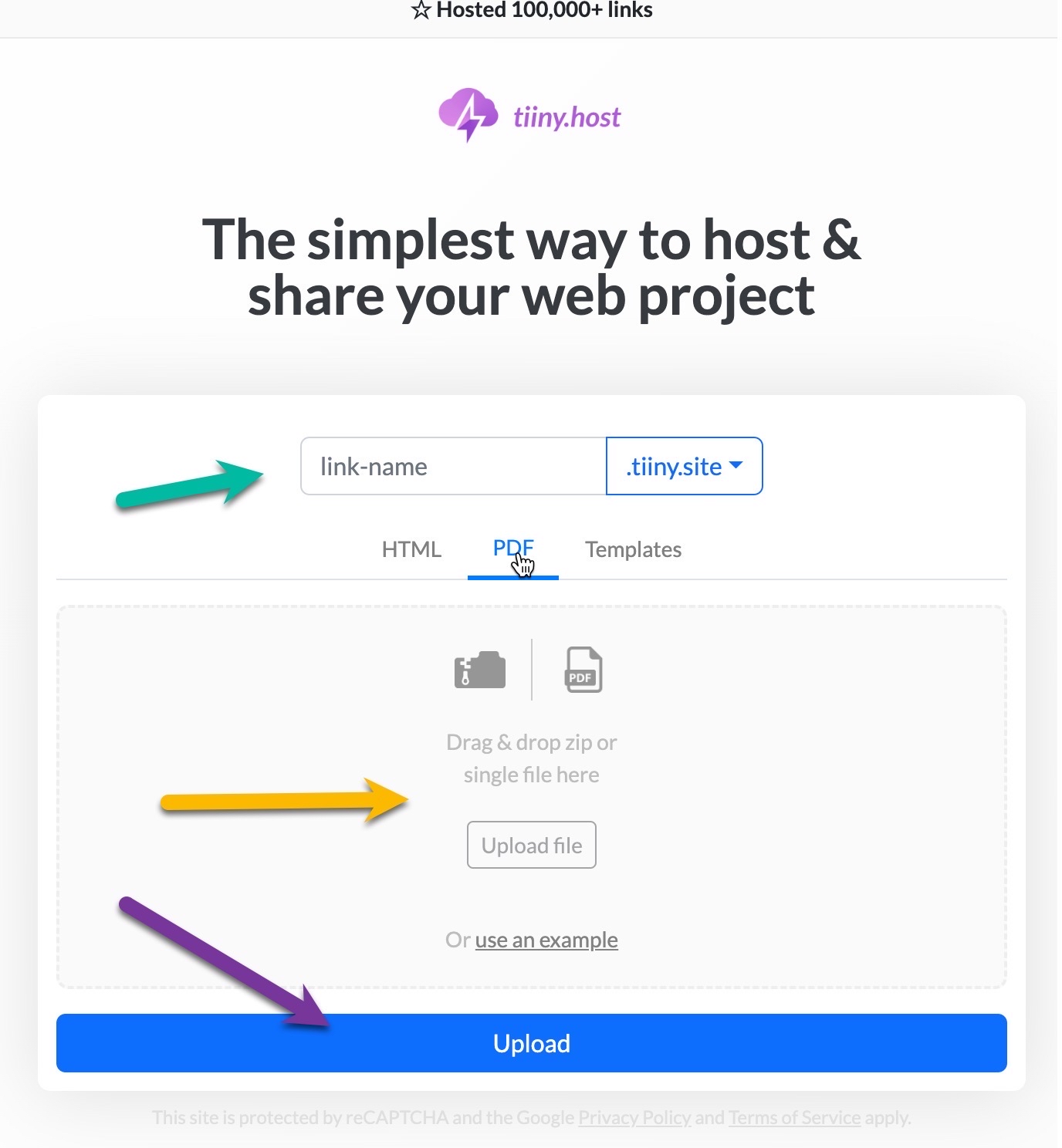 That's it!
Your LinkedIn PDF profile is live on the web. Easy!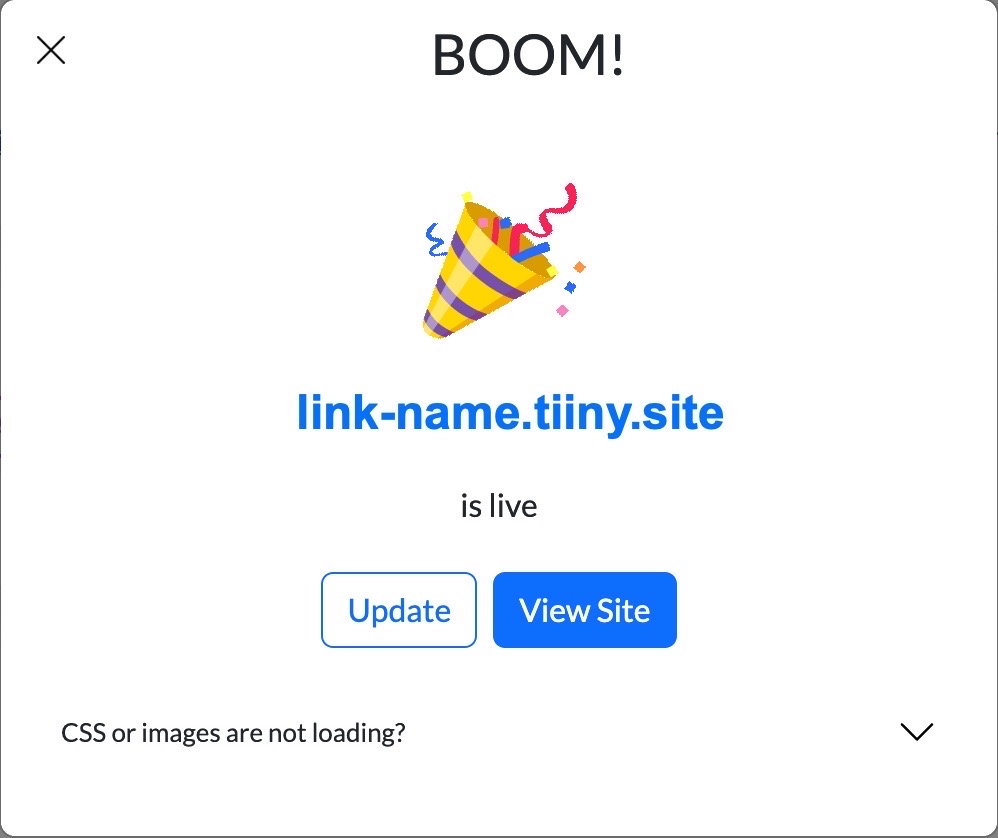 What do I do now?

Now you've saved and posted your LinkedIn profile on the web. You can share your link with anyone who can access a web browser.

Sometimes you want to restrict access to your profile and only let those with permission view it. For this, Tiiny.host offers password protection capability. Then only contacts with a password can access your PDF profile.

There are more features of Tiiny.host that may be useful to you.

Visit Tiiny.host/help for more information, or to contact support directly through chat or email.