Codepen is a super useful tool. It's perfect for quickly dabbling with code online without the faff of an IDE. But, did you know that you can easily deploy and host your code in a couple of steps?
**Here's how: **
Prerequisite: You're logged into any type of Codepen account (free or pro).
Step 1: Export your code from Codepen
Once you've found a Codepen you'd like to host, navigate to the bottom right hand corner your screen and click Export. You'll end up with a neat zip of all your files.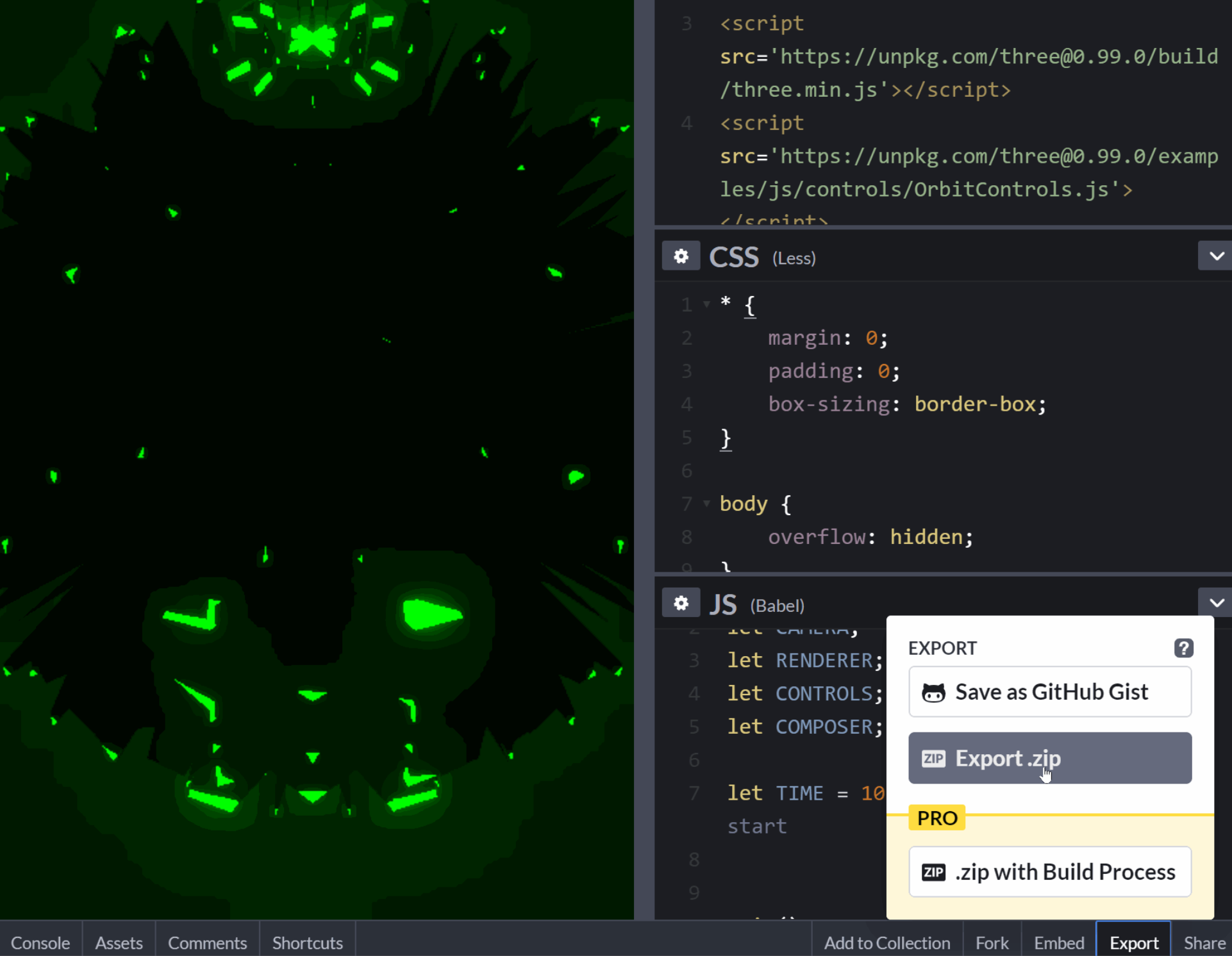 Note: This feature only appears on desktop
Step 2: Upload it to tiiny.host
Head over to https://tiiny.host, enter a subdomain, upload the neat zip you just downloaded from Codepen and click Launch.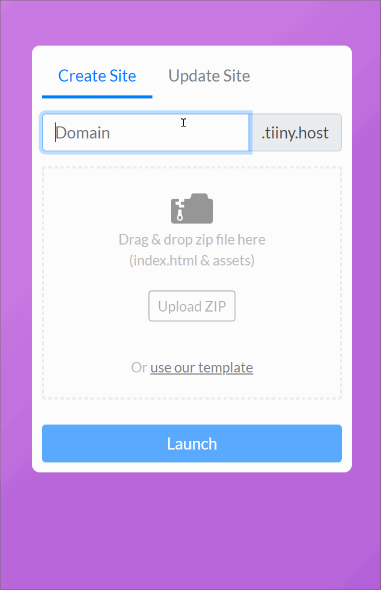 And you're done! Your Codepen is now properly hosted and ready to show off to the world.
Need some more detailed instructions?
Don't worry. We've got you covered. Here's how to upload your Code:
Head over to Tiiny.Host, and you'll see this screen:
Now drag and drop the zip file you exported from Codepen into the area titled "drag and drop zip or single file here".
Type in whatever name you want to appear as your URL for your code and a valid email address.
Click "Upload" and you'll see this screen:
Verify your email address, and your code is now live!
Easily host your Codepen
Codepen's an awesome tool but nothing beats the feeling of seeing your project out there in the wild. Tiiny Host is the easiest way to host your Codepen and experience the thrill of watching your code run.